Posts: 111
Joined: Sun Dec 30, 2012 12:13 pm
Location: Sweden
---
Posts: 223
Joined: Fri Dec 13, 2013 8:16 am
Location: Allen, TX
Contact:
This thread is so full of win! Fantastic work, you guys!

(I *so* wanna play too. Just one model to go...)
---
Posts: 71
Joined: Sun Jan 19, 2014 9:14 am
Bill.IVC wrote:Jut to you Adan, not Carl!
Carl? You mean that guy that sings jingles for The Overlords?
---
I'm proud to say that this force was finished on time.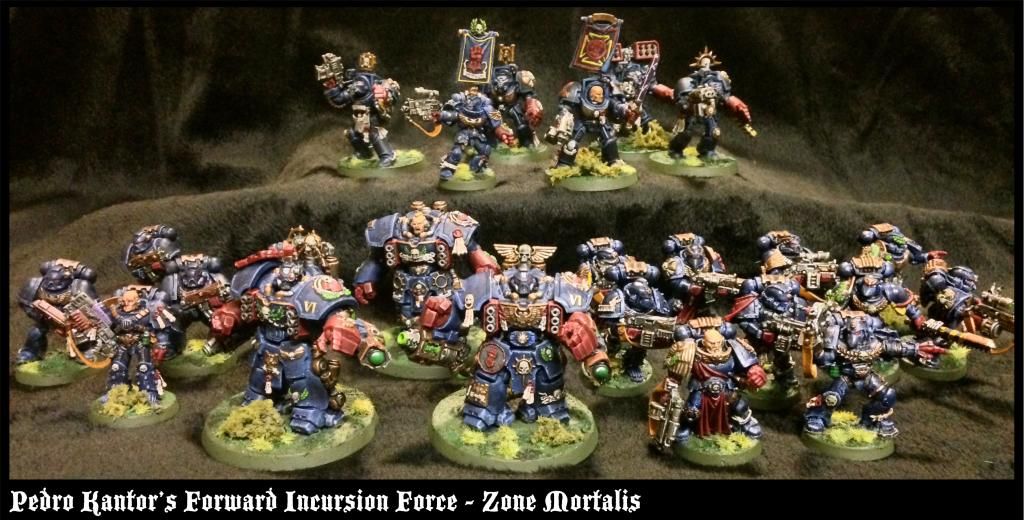 ---
Posts: 583
Joined: Mon Jul 15, 2013 12:23 pm
Location: Put-in-bay, OH
WoW character race: Tauren
WoW character class: Druid
WoW character gender: Male
WoW character level: 100
here is my finished ZM force.
Attachments

photo 3 (2).JPG (167.39 KiB) Viewed 3409 times
---
Also missed this thread until I heard about it on the podcast. So here's my zone mortalis force.
And an overview of what I painted so far in this year's HPC ...
Link to my HPC thread:
viewtopic.php?f=84&t=6082
---
---
I'm really glad I mentioned it! It is awesome to see them all combined into one thread.
---
Posts: 120
Joined: Sun Jul 07, 2013 6:33 pm
Location: Sherwood, Oregon, USA
Here is my 1000 points of Grey Knights damage dealing awesomeness!
Attachments

7yvedase.jpg (297.12 KiB) Viewed 3258 times
---
Posts: 118
Joined: Sat Jan 18, 2014 12:36 am
Location: Davenport, Iowa
Here's the first half of my challenge army on Parade.
Attachments

1KDone-1.JPG (85.16 KiB) Viewed 3146 times
---