Sorry if this is in the wrong place, it's my first post on the forums.
A little intro, i played Fantasy about 15 years ago and sold all my stuff about 7 years ago. Then when cleaning out my folks attic i found all my old White Dwarf and some Necromunda and took it to my local GW store to give to the manager to find a good home for the stuff. The guy was super friendly, gave me the latest copy of White Dwarf. I was looking through it and wouldn't you know I got hooked again. Though since i already sold off way too much $$$ worth of fantasy i thought I would start over with some 40K I've been eyeing since the beginning, Tyranids!
So I found a guy on Craigslist selling a huge lot of nids for cheap back in November and got started again...Now 2 months in and of course i've found another guy to buy some Dark Angel stuff off of. Now i have 2 armies to paint. I don't get to play much so I'm trying to enjoy the hobby part this time around more.
Here are some of my Nids that I got started with. So since November last year I painted a Flyrant (had to break off arms but the wings are set), Mawloc, 3 Warriors, 3 Ravagers, 1 Zoanthrope..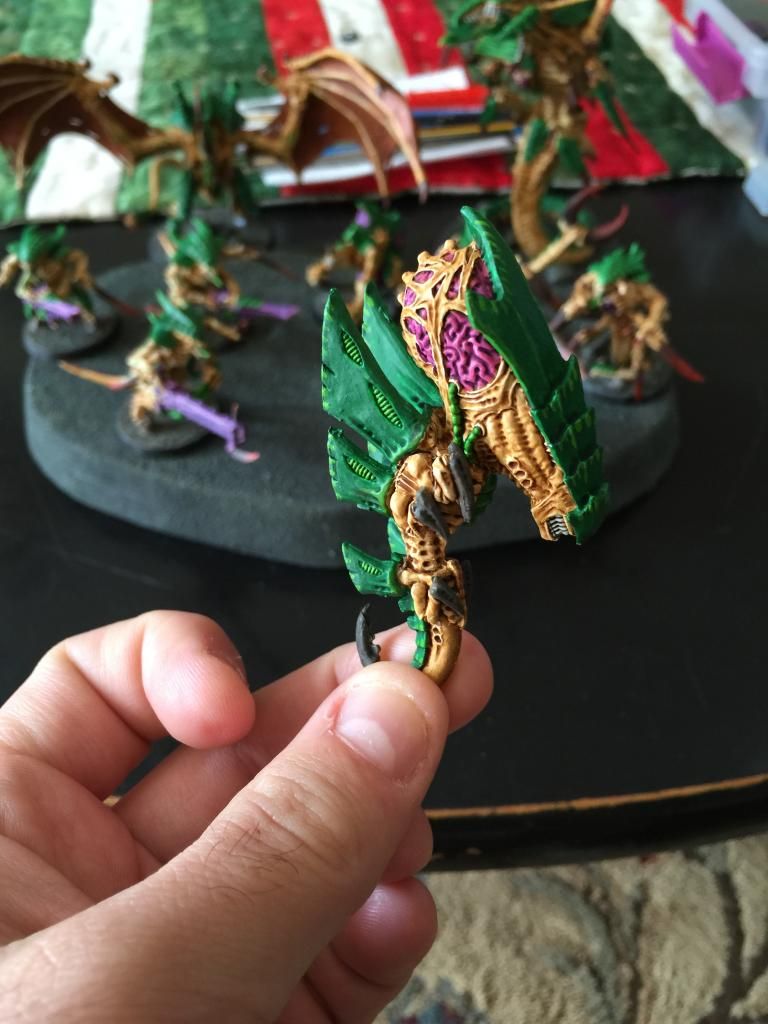 Then i did my Tervigon, and picked up a box of Thropes that i made 2 Venomthropes and 1 Neurothrope out of the set. Also got a Deathleaper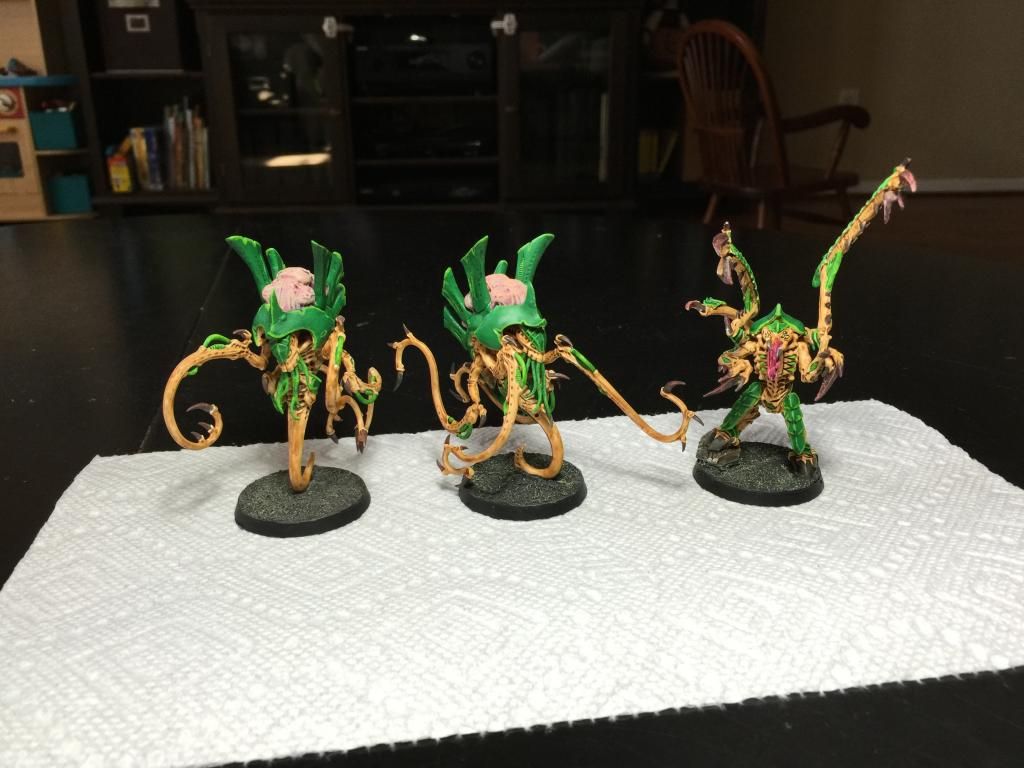 After Christmas i got a couple pairs of Twin-Linked Devourers from FW which i magnetized (remember i broke the arms off the Flyrant) and magnetized them all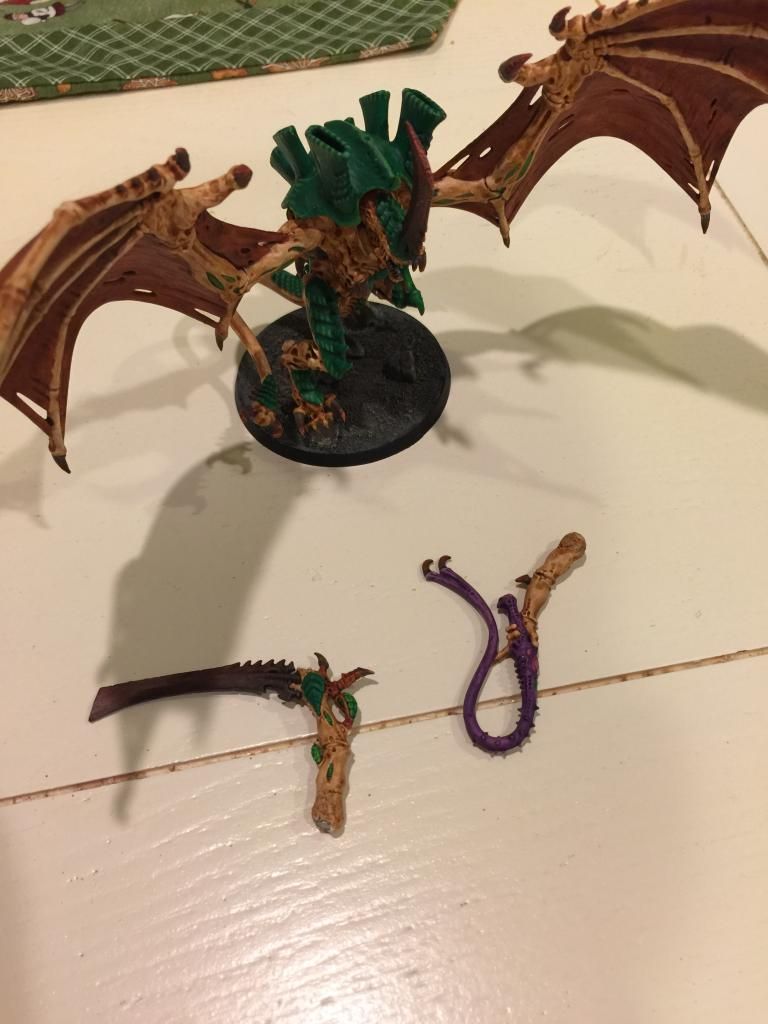 About this time i got distracted by the super fun looking DA Dark Talon and Dreadnought so i painted them up, plus squeezed in a Carnifex (sadly the claws were tightly on, so i left it as it was). I did magnetize the storm bolter and flamer for the Nought but decided against doing the Dark Talon. I will probably just get a Jetfighter later.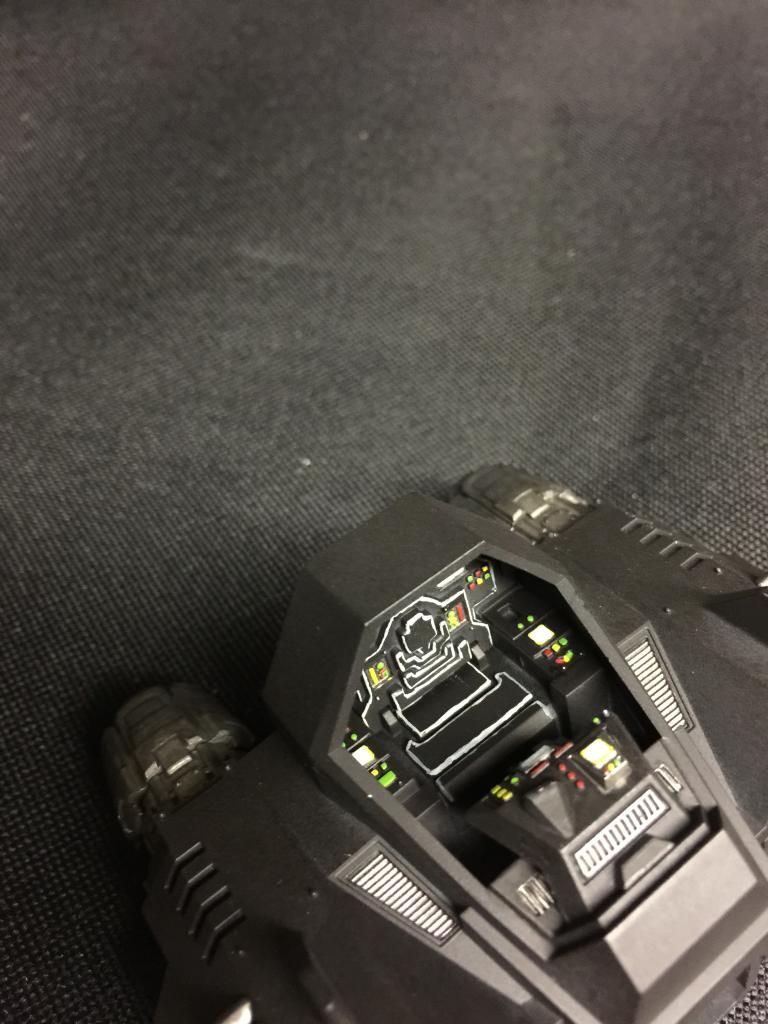 I had fun scratching in Mortis Die to the Scroll on the Triptych as well as the Dreadnought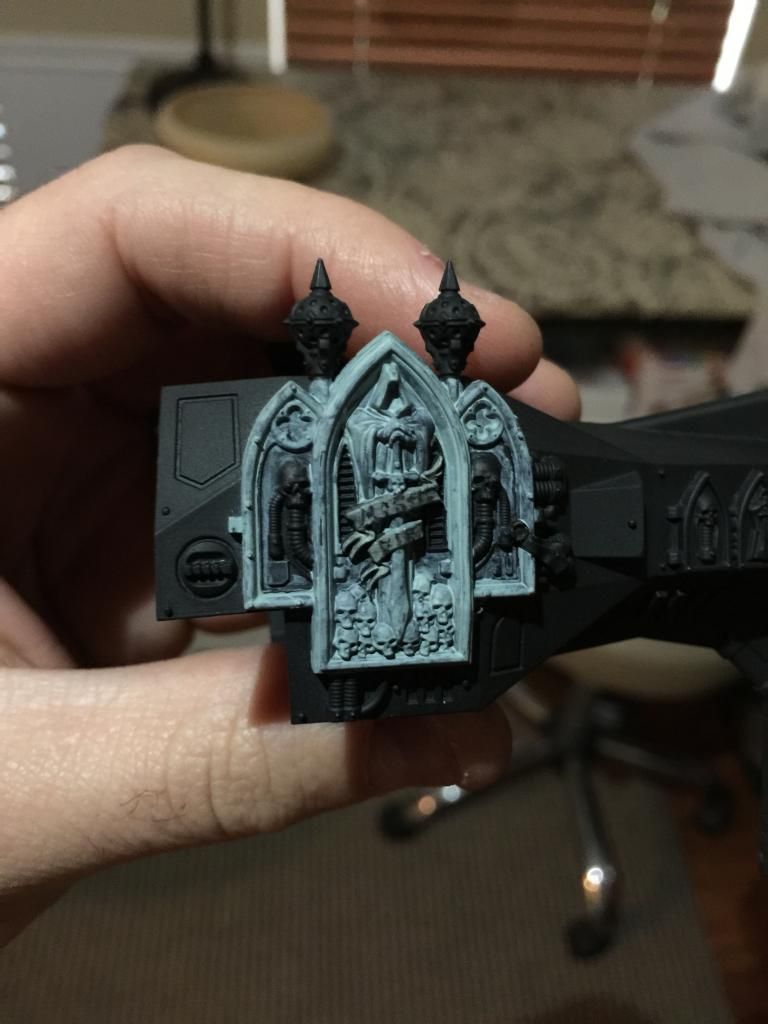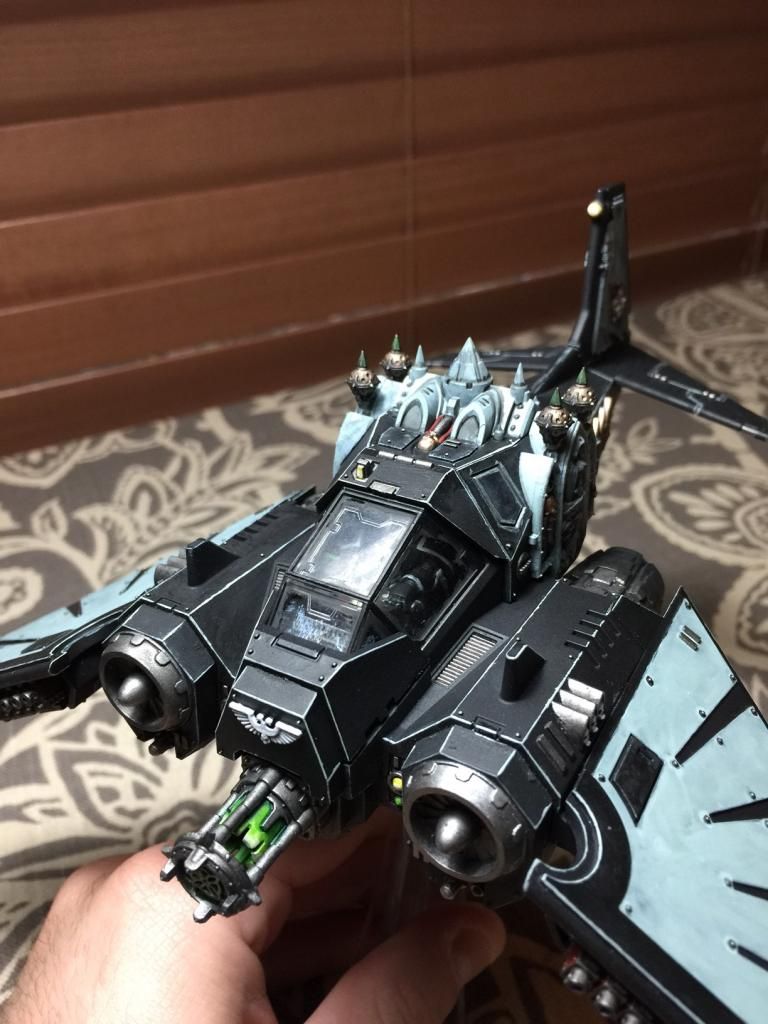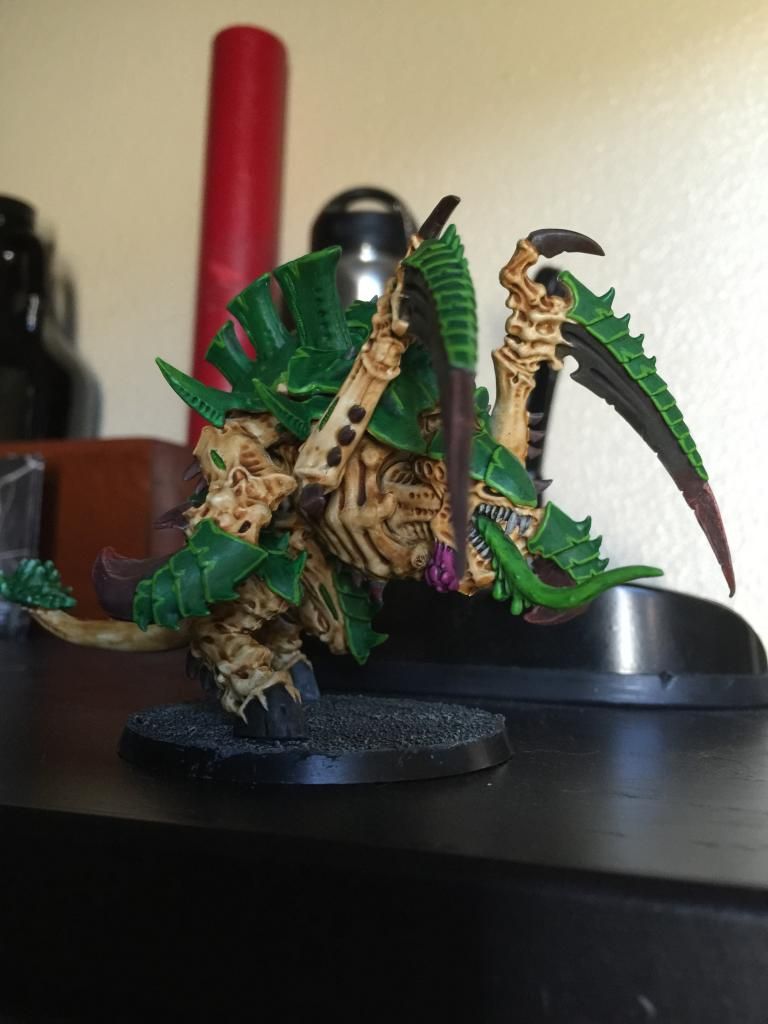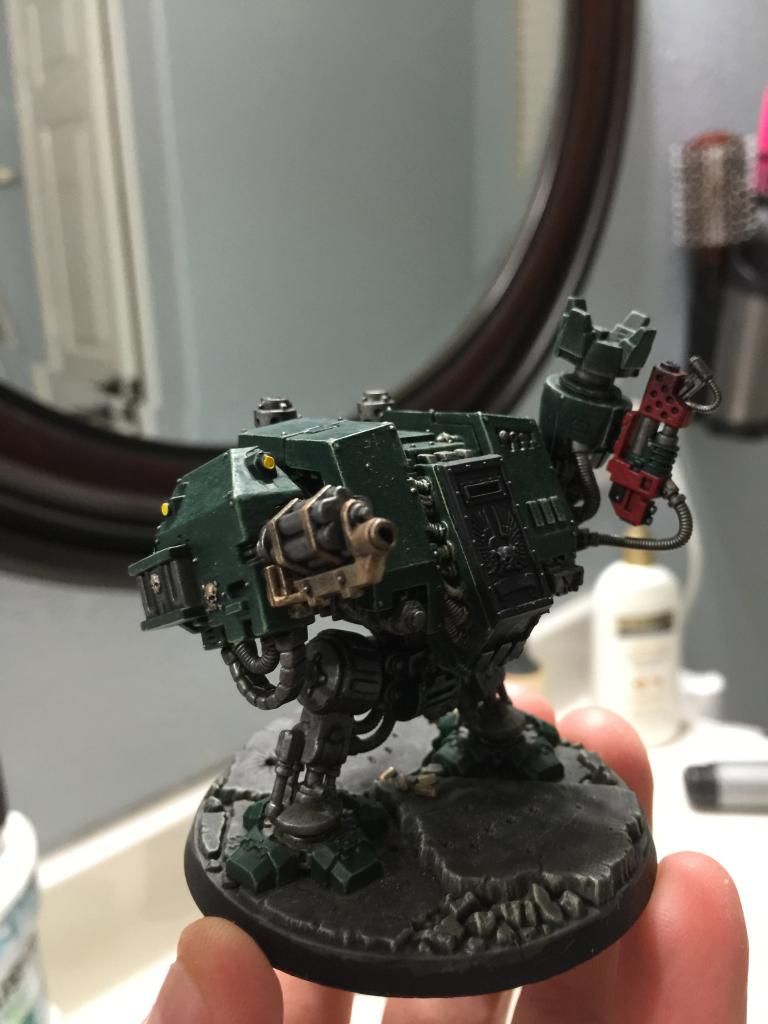 Now I have some Genestealers, Broodlord, and a swarm to finish up. After that i have about 46 termies and 9 Ravenwing bikers, and a Venerable Dreadnought. They are up next on my list of what i want done first.