Very poor, late-night photo of my completed commitments so far!
---
Posts: 389
Joined: Mon Jun 30, 2014 5:00 pm
Location: Denver, Colorado
Almost forgot to do this!
---
Posts: 223
Joined: Wed Feb 04, 2015 4:59 pm
Location: Salt Lake City
Five filthy finished commitments:
---
Posts: 223
Joined: Sun Jun 05, 2011 3:42 pm
Location: Upstate New York
The first five completed commitments from February through June.
February: Tactical Squad 2
March: Tactical Squad 3
April: Devastator Squad 1
May: Tactical Squad 4
June: Assault Squad 1 (No Jump Packs and Rhino)
That leaves two Tactical, one Assault, and one Devastator squad plus Command elements and Objective Markers to take me through December. June through August saw me complete both Assault Squads and Command Elements. By the end of October I should have the second five completed and ready to post.
Edited on 12-6-15 because I forgot I painted the first Tactical Squad in January so my infantry assault squad was not accounted for in June.
Last edited by
victorpofa
on Sun Dec 06, 2015 7:20 pm, edited 1 time in total.
The Elder Party
Cthulhu/Nyrlathotep in '20
Why Settle For A Lesser Evil?
---
Posts: 770
Joined: Thu Jul 12, 2012 7:50 am
Picture quality came out really low on this one for some reason... hopefully it's good enough. =/

---
Posts: 39
Joined: Fri Jan 23, 2015 1:56 am
First 5 commitments together.
---
5 Chaos Commitments: One Bastion, One Helbrute, One 5-man Squad Chaos Space Marines, One Warpsmith, One Maulerfiend.
---
5 Tyranid Commitments Complete:
Feb: Broodlord and 8 Genestealers
Mar: 30 Termagants
April: 3 Warriors and Tyranid Prime
May: Tervigon
June: 20 Hormagaunts
---
Posts: 618
Joined: Tue May 01, 2012 2:04 pm
Location: Whiting, IN
DAKKA DAKKA DAKKA!!!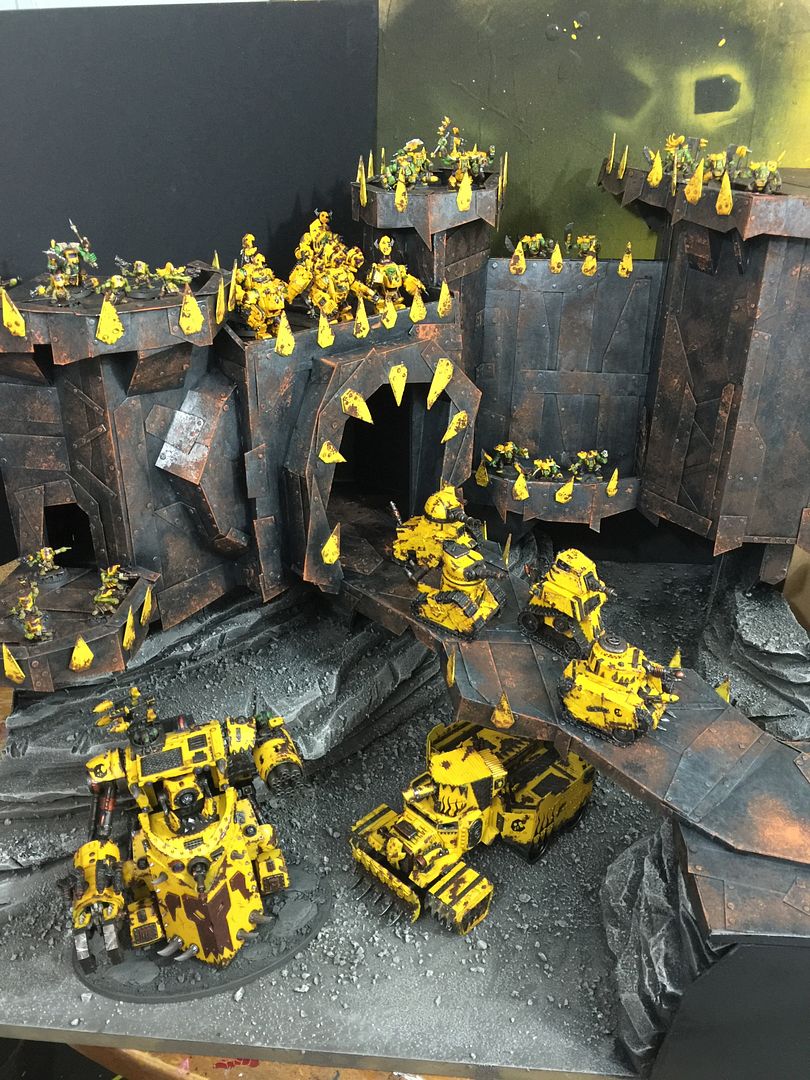 ---
Posts: 88
Joined: Mon Dec 31, 2012 7:29 pm
---