Posts: 85
Joined: Tue Jan 28, 2014 3:06 pm
---
---
Posts: 284
Joined: Tue Feb 03, 2015 1:49 pm
Location: Katy, TX
Necron defense line and a bonus Tomb Blade completed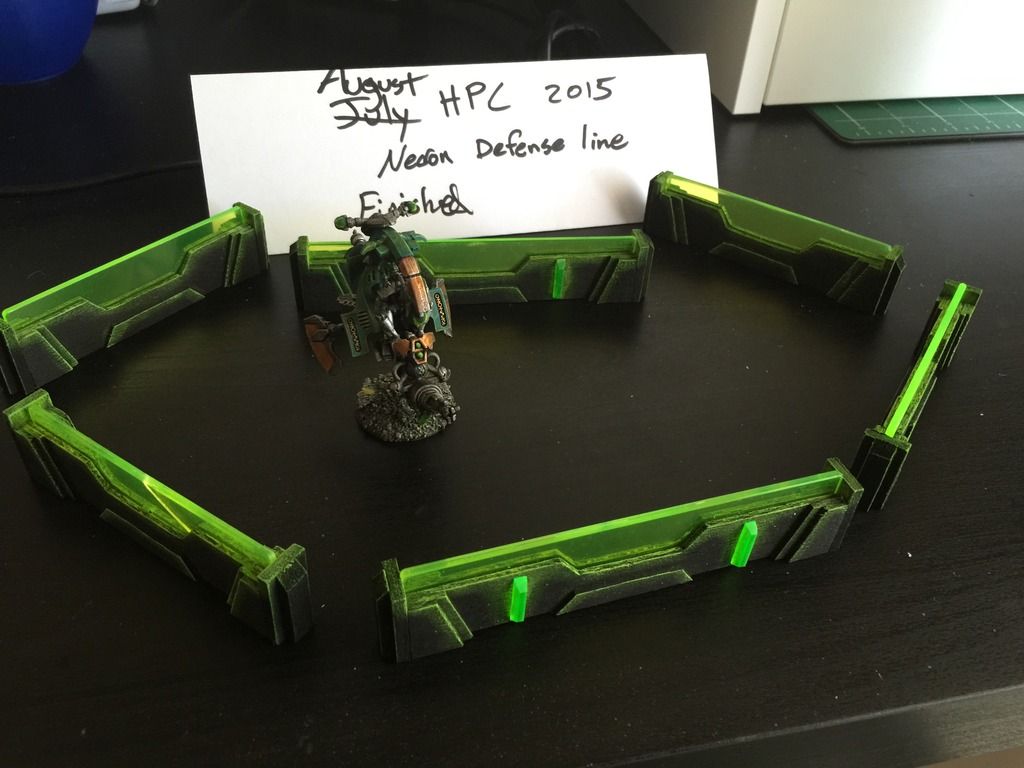 ---
Catachans completed
Aug ICs HPC 2015
by
David Stanley
, on Flickr
From iron cometh strength. From strength cometh will. From will cometh faith.
From faith cometh honor. From honour cometh iron.
This is the Unbreakable Litany. And may it forever be so.

from The Iron Within by Rob Sanders
---
Posts: 1372
Joined: Tue Jun 28, 2011 9:39 am
Location: Lexington, KY
---
Posts: 48
Joined: Sat Jul 25, 2015 5:32 pm
My completed Aug entry.
Grey knight Librarian.
Last edited by
bentobox722
on Sat Aug 08, 2015 2:11 pm, edited 1 time in total.
---
Posts: 389
Joined: Mon Jun 30, 2014 5:00 pm
Location: Denver, Colorado
Burned thru this one in a long day...
---
A Legion Tactical Support Squad with Meltaguns:
And Vulkan, Primarch of the Salamanders, the Promethean Fire, the Hammer of Salvation, Regent of Nocturne:
I say this every month but I promise better photos next time.
---
August complete.
Short turnaround between commitment photo and being done due to traveling so much - forgot to upload the commitment for weeks >.<
---
August done.
---