Cutting it close as per usual.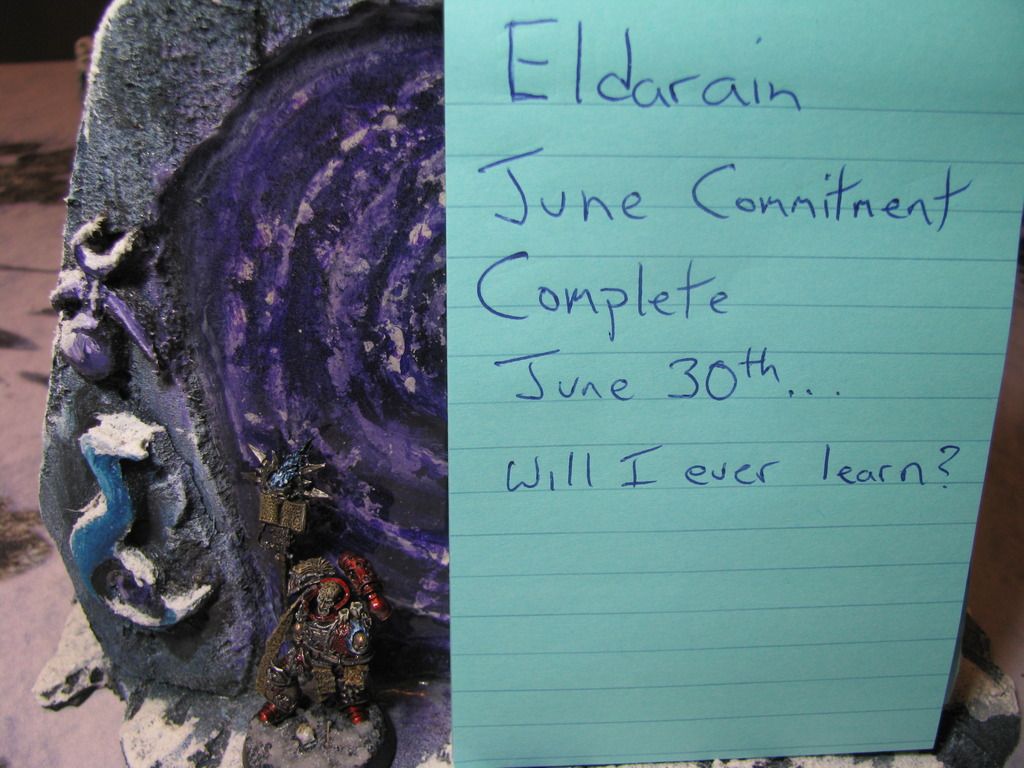 ---
Posts: 223
Joined: Sun Jun 05, 2011 3:42 pm
Location: Upstate New York
My first assault squad completed. MY ten marines and two alternate Sergeants. One with Plasma Pistol and Power Fist, and the other with Plasma Pistol and Power Axe. The Axe model was built long before I decided to do this old school army so doesn't have the classic Plasma Pistol.
The Elder Party
Cthulhu/Nyrlathotep in '20
Why Settle For A Lesser Evil?
---
Another Techmarine down.
---
Posts: 583
Joined: Mon Jul 15, 2013 12:23 pm
Location: Put-in-bay, OH
WoW character race: Tauren
WoW character class: Druid
WoW character gender: Male
WoW character level: 100
got these done on time.
---
Posts: 648
Joined: Fri Sep 05, 2014 10:07 am
Location: Hamilton, Ontario, Canada
There's nothing like a deadline for some motivation.
---
Posts: 86
Joined: Sun Jun 05, 2011 11:47 pm
Contact:
Bad cell phone photo, but I moved a week ago and I'm exhausted, oath complete:
---
Gah, I think I may have miscalculated the time zones slightly. Hope this is still ok, mods!
(It's also my birthday, so I'm going to go ahead and use that as an excuse.)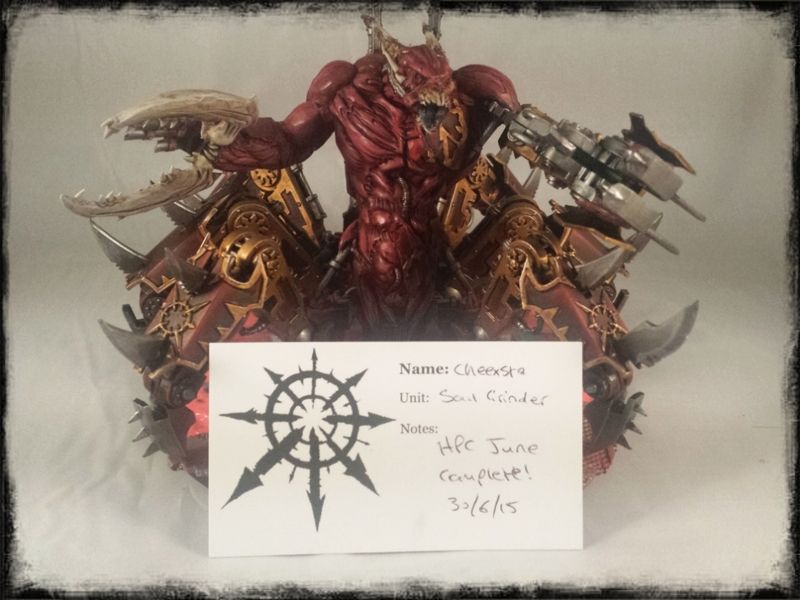 ---