---
From iron cometh strength. From strength cometh will. From will cometh faith.
From faith cometh honor. From honour cometh iron.
This is the Unbreakable Litany. And may it forever be so.

from The Iron Within by Rob Sanders
---
Posts: 36
Joined: Mon Jan 13, 2014 2:29 am
Location: Newcastle upon Tyne
Completed Whirlwind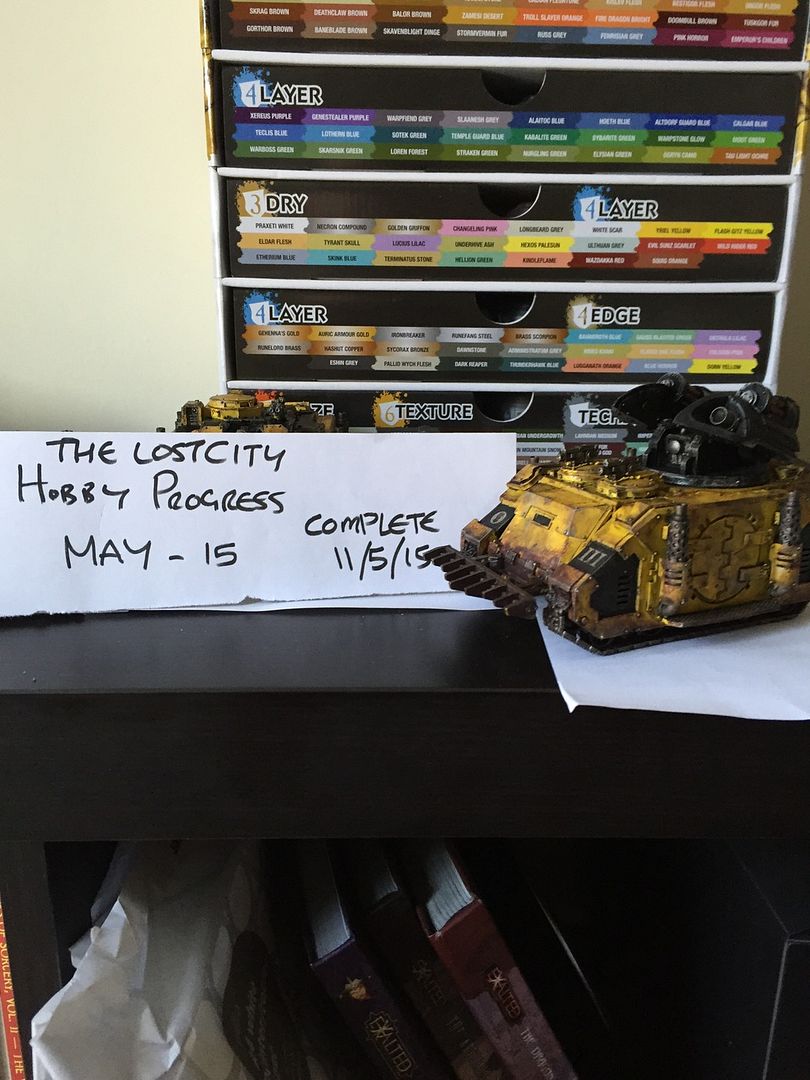 More pictures can be found in my Armies of Horus Heresy "For the Emperor" post
---
Posts: 13
Joined: Thu Feb 12, 2015 10:45 am
Finished early this month because I know I won't be painting for a few weeks. My Death Seekers Herald!
---
Posts: 12
Joined: Tue Jun 17, 2014 1:00 pm
Was meant to post this the other week but forgot.
Nobz Done!!
---
Posts: 220
Joined: Fri Jan 03, 2014 6:03 am
Well here is my completed may commitment. I really have to think about how I'll do the bases...
---
Posts: 85
Joined: Tue Jan 28, 2014 3:06 pm
---
Posts: 1372
Joined: Tue Jun 28, 2011 9:39 am
Location: Lexington, KY
I'm not dead (yet)!
So I thought painting a Aegis wall would be easy, but I forgot how soul crushing it is to paint one of these. I'm not really sure why, but it is for me.
Anywho, here is my May commitment.
---
Posts: 389
Joined: Mon Jun 30, 2014 5:00 pm
Location: Denver, Colorado
Managed to finally get knocked out
---
Posts: 39
Joined: Fri Jan 23, 2015 1:56 am
Got these guys knocked through in good time. Fairly pleased with them.
---