---
Posts: 39
Joined: Fri Jan 23, 2015 1:56 am
April commitment finished. 1 drop pod with experimental weathering.
Sorry for the bad photo
---
Water effects are still drying (again), but that's three for three!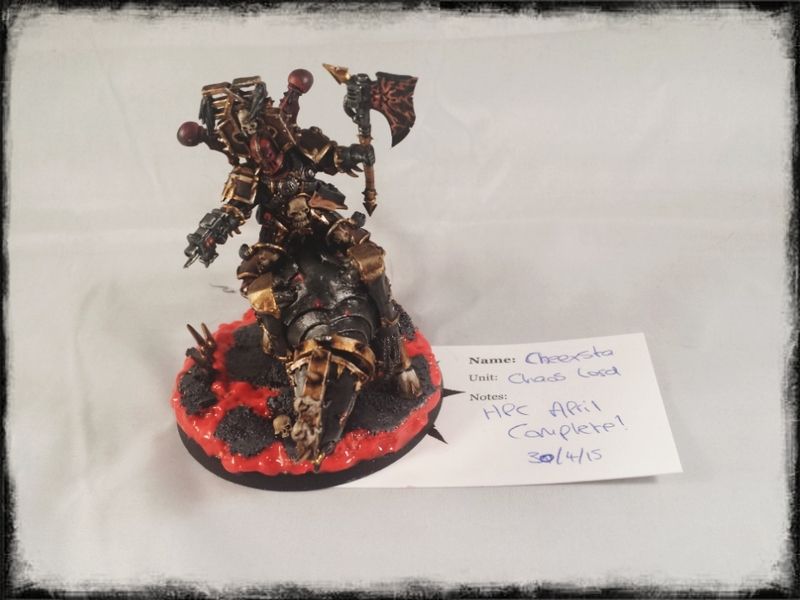 ---
April commitment completed
---
April commitment completed!
---
Posts: 13
Joined: Thu Feb 12, 2015 10:45 am
Rough month, but I made it under the wire. Bloodletters for my Death Seeker army, painted in an unconventional way that turned out better than I was expecting!
---
Posts: 41
Joined: Sun Feb 15, 2015 8:17 am
Location: Liverpool, UK
---
Posts: 122
Joined: Sun Apr 21, 2013 10:52 pm
Location: Bettendorf IA
Here they are, Just in time.
---
Posts: 188
Joined: Mon Jun 27, 2011 8:00 am
Word Bearers Bikers – April Commitment Complete!
Finally some bikes for that lovely linebreaking.
---
Posts: 223
Joined: Sun Jun 05, 2011 3:42 pm
Location: Upstate New York
My first Devastator squad is done! I really need to build a few metal marines for the Devastator squads so I can reassign these plastic starter Marines to a Tactical squad.
The Elder Party
Cthulhu/Nyrlathotep in '20
Why Settle For A Lesser Evil?
---