Farseer and three warlocks
---
I am going for another five Bolters Scouts this month. My goal is to get them done quicker than last month's and add in some more stuff so I may update this before the 15th
Edit: It occurs to me those look exactly like last month's commitment so here is a picture of both together
Last edited by
Incarnet
on Wed Mar 04, 2015 3:14 am, edited 1 time in total.
---
Posts: 618
Joined: Tue May 01, 2012 2:04 pm
Location: Whiting, IN
Well, here we go: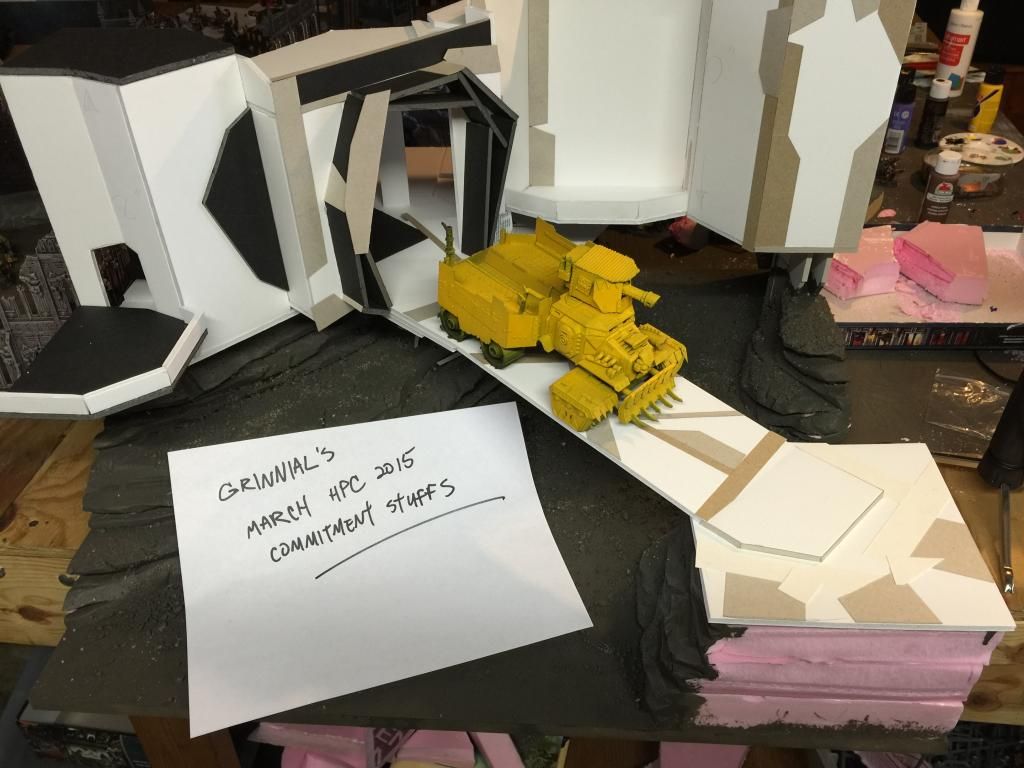 Ok, so that's my tauroxwagon, my mostly-built display board (started back in October and never finished), my Necromunda Redemptionists, and two grots to use as riggers. All of which I'm hoping to get done before Adepticon, on top on putting all the final touches on the Warboss I was painting up all February. Yeah, it's a ton of work to do... so fingers crossed!
---
---
Posts: 583
Joined: Mon Jul 15, 2013 12:23 pm
Location: Put-in-bay, OH
WoW character race: Tauren
WoW character class: Druid
WoW character gender: Male
WoW character level: 100
this month ill be doing a land raider proteus/crusader
---
Posts: 41
Joined: Sun Feb 15, 2015 8:17 am
Location: Liverpool, UK
---
Posts: 348
Joined: Mon Dec 24, 2012 2:04 pm
March for me is going to be some sort of Necron Power Generator (not too sure what it'll look like at the end of it right now.. )
---
Posts: 566
Joined: Tue Nov 15, 2011 8:15 am
---
Posts: 43
Joined: Tue May 27, 2014 5:52 am
---
Let's try this again:
---