Posts: 39
Joined: Fri Jan 23, 2015 1:56 am
My August commitment will be a dreadnought with changeable weapons.
---
Posts: 86
Joined: Sun Jun 05, 2011 11:47 pm
Contact:
For August I'm painting a research outpost built from Mantic terrain:
---
Posts: 389
Joined: Mon Jun 30, 2014 5:00 pm
Location: Denver, Colorado
August commitment - here goes the Spartan!
---
Posts: 770
Joined: Thu Jul 12, 2012 7:50 am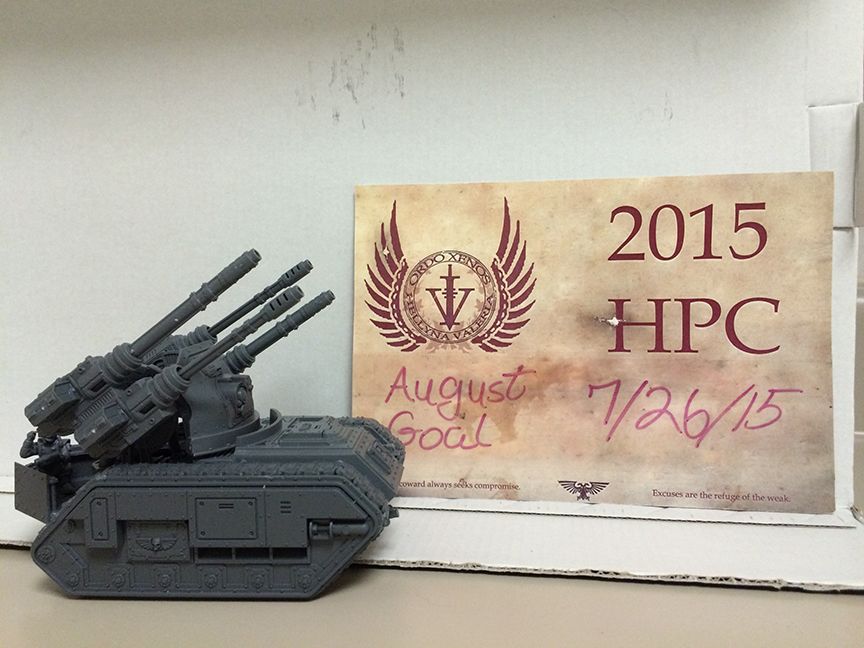 ---
Posts: 223
Joined: Wed Feb 04, 2015 4:59 pm
Location: Salt Lake City
August: Back to the Warp...
---
Posts: 88
Joined: Mon Dec 31, 2012 7:29 pm
---
Posts: 223
Joined: Sun Jun 05, 2011 3:42 pm
Location: Upstate New York
For August I will be painting up my second assault squad. This one has jump packs. You might notice that there are no bolt pistols on any of them. This is because I ran out of old school bolt pistols, and all of these models have holsters with pistols on them so WYSIWYG.
Also, there was no flamer bit for jump pack models back in the day so I gave my flame troopers two hand flamers to represent a normal flamer. This should not be confusing as only Blood Angels can take hand flamers.
The Elder Party
Cthulhu/Nyrlathotep in '20
Why Settle For A Lesser Evil?
---
Posts: 349
Joined: Mon Oct 10, 2011 11:03 pm
Location: Lake Country, BC, Canada
Contact:
---
Posts: 66
Joined: Wed Jan 21, 2015 7:58 pm
---
Posts: 389
Joined: Mon Jun 30, 2014 5:00 pm
Location: Denver, Colorado
August Commitment #2 - Word Bearers Crusade era Fallen Shrine to the Emperor
---