Thank you Jakartor & Whitestagg. While the tanks have received a large boost with being able to claim objectives; I am starting to think that infantry are necessary to mitigate assaults & carry additional heavy weapons.
I hope to write a few more Battle Reports in the near future. Although I still lack a fully painted army so any pictures will not be as nice as they could be otherwise.
I have not been able to update my painting/ general hobby thread in about a month. Last year I was a Social Studies teacher in Yuma, AZ. While I loved my life in the desert (it's true!) and teaching; when I came home for the summer I realized that my parents' health and work situation was less than stellar (family health issues/ my Dad had lost his job). I decided to do the right thing and come back to the Empire State, look for work and help support my family.
With that being said, let us talk Astra Militarum, the Hobby and happier things.
Given that I have not had a lot of time to hobby- this post primarily discusses list ideas and a potential new army list build (potentially my new list for the Hobby Challenge).
My return to the Empire state gives me access to my old gaming groups/ store venues so I can at least reach basic hobby supplies and can hopefully attend events in the area (maybe Da Boyz GT).
Since I have come back to the area I have gotten two games of 40k in at 2000 points. I have learned a few things from both of these games (these are briefly summarized below)-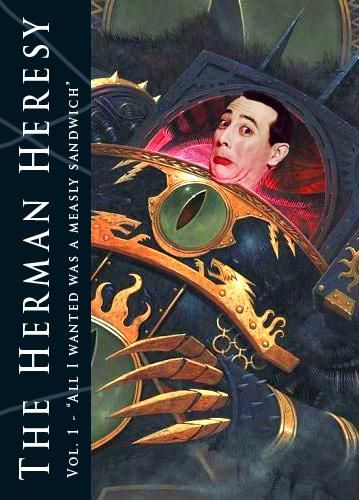 Game One- James (Thousand Sons)
Psykers:
I need to bring more than two psychic levels for the Guard from this point forward. While I cannot get re-rolls on my tanks through Divination, I can get re-rolls on whatever squad the psyker is attached with and help me dice. In this game I only had one psyker; Coteaz (level 2!) to James's 16 (I think that this was the correct number). This left me with an entire phase of the game (basically his shooting phase), where I couldn't do anything to protect my units.
While most opponents will not have more than ten psychic levels I get the feeling that between four to five is the "safe" number to take to be able to compete in this new phase of the game. With the guard is relatively easy- with 2 psykers at level 2 for less than 200 points.
Luck:
I'm starting to learn that my luck with the game as a whole is rather atrocious to put it mildly. In this game both my Demolisher's scattered and were then blown to pieces by (his) lucky shots. If I am going to be effective in the game, I need weight of dice to even out my bad rolls and help me to actually get enemy units off of the table.
Armor:
My tanks performance was rather varied. Pask and the Executioner in his squad did a fantastic job against the Chaos Terminators and his Commander (Ahriman). Granted in the first turn the Executioner nearly killed himself whilst rolling ones- re-rolling those…then rolling two more ones. The Eradicator and the Punisher did a great job killing off demons groups as they arrived from the warp, but they had to get close to be effective. This ultimately led to their downfall as the Chaos Space Marines were able to get close with their AT and destroy them.
List Changes- I need more anti-armor first and foremost. While I did not face many tanks in the game, the one defiler never went down…and for a Guard army that is a bit embarrassing. I also need something to help draw fire away from my tanks earlier in the game, so a missed turn of shooting in round one will not hamstring as much.
Coteaz is getting tossed from the list for the moment. While I love both him and his squad- the shooting from the Weapon smiths is unreliable at best, unless they are deployed in cover on foot for the ability to get Divination off (at which point they are prime targets). Also in the two games I have used him, I have been unable to go first or take advantage of the "I've been expecting you" rule.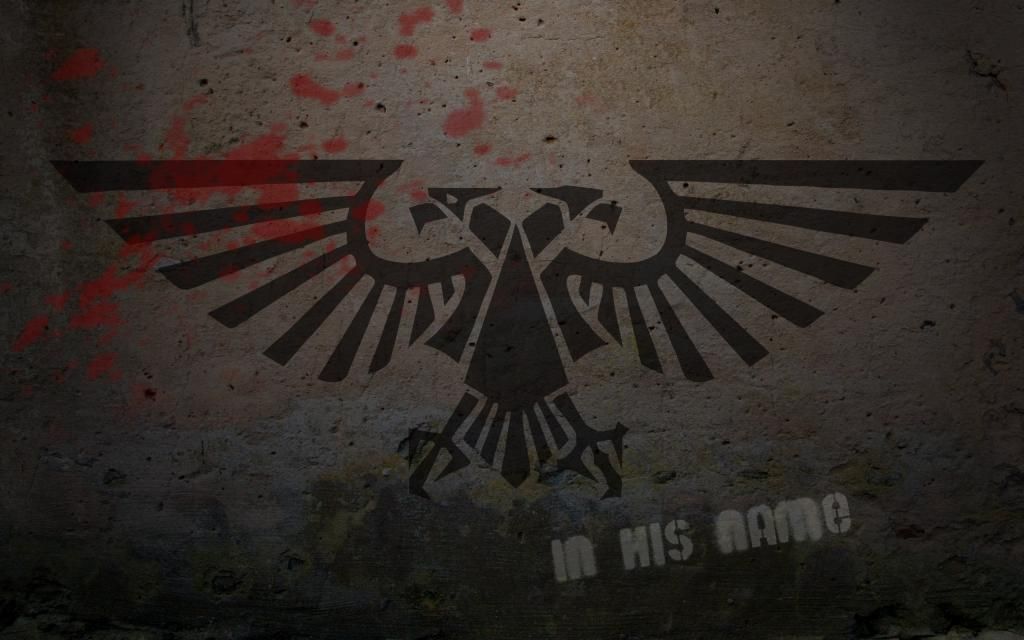 Game Two- Francis (Orks)
My list: 2000 points
HQ-
Pask in an Exterminator with Multi-Melta, Lascannon, Relic Plating and Heavy Stubber
Leman Russ Executioner with Plasma Sponsons, Lascannon and Heavy Stubber
Priest
Psyker (level 2) x2
Troops-
Platoon Command Squad with 3x Grenade Launchers, Vox Caster and a Medi-Pack
Guardsmen Platoon with Flamer and a Vox Caster
Guardsmen Platoon with Flamer x 2
Heavy Weapons Squad- Lascannons x 3
Heavy Weapons Squad- 2x Saber Weapon Defense platforms with 2x Crew each
Veteran Squad with 2x Meltas and a Flamer in a Chimera
Heavy Support-
Leman Russ Punisher with 2x Heavy Bolter Sponsons, Heavy Bolter on the Hull and a Heavy Stubber
Leman Russ Eradicator with 2x Heavy Bolter Sponsons, Heavy Bolter on the Hull and a Heavy Stubber
Imperial Knight Titan- Knight Errant (Thermal Cannon)
Ork List-
3x Battle Wagons (one had a 3+ invulnerable!?)
Aegis with a Quad Gun
15 Grot manned guns (I do not know what they were called- but they were nasty!)
40 Something Orks spread between two of the battle wagons
Flash Gitz
10 Boyz in a Trukk
Psykers:
Four Psykers worked perfectly in this game. Albeit he did not have any psykers in his list, I felt that four allowed me to get what I needed to do easily and without making myself or my opponent feel overwhelmed. For less than 200 points I was able to get some interesting powers off. I tried Pyromancy with one of the two psykers and I was able to get off Fire Shield (4+ cover save and the unit treats all open and terrain features within 6' as dangerous). I was able to cast this on the Knight Titan so I did not care about the shield facings as much.
In the later close combats the re-rolls to hits from Divination made the difference.
Luck:
My rolls and general luck this game was less than dismal. I had two and a half turns of shooting in which I did nothing. In two of the turns the only thing that I had accomplished was killing one or two orks…that bad.
Armor:
While the Wyverns did the Lion's share of the work this game, I know that I have too much anti-infantry in my list. I need to balance out things a bit more, so I will be dropping the two anti-tank Leman Russ tanks in the Heavy slot in favor for two Demolishers with Lascannons and a Heavy Stubber. This should be a huge help when I run into Land Raiders and Battle Wagons again.
Knight-Titan:
I loved running the Titan in the game- it stomped a Big Mech to death and then gleefully jumped on a mega armored Warboss. It was beautiful. Granted it was eventually taken down by Grot weaponry….but it was still something that helped to even out my horrible dice rolls in the shooting phase. However, I am going to caution against running the Errant over the Paladin. In four turns of shooting I only managed to Pen and roll a one…on a single Battle Wagon…pathetic.
While I liked running the Knight-Titan, I wanted to see how I would fare with additional tanks versus a Super-Heavy. Granted if this doesn't work out for me, I may try throwing a Baneblade in the list and see how that works. I heard that it a viable Imperial Guard tactic- throwing a Baneblade at the problem.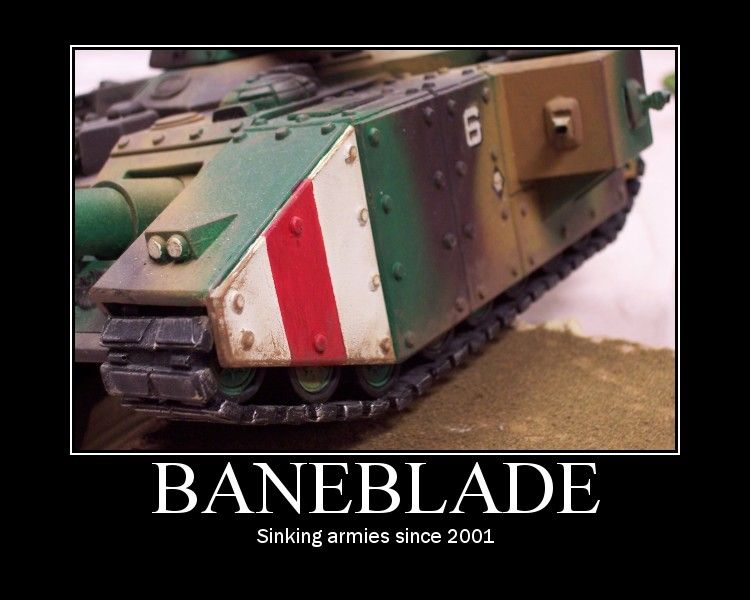 This is my current 1850 point Astra Militarum List. I'm trying to include more Anti-tank in the list as I have been having great difficulty with destroying enemy tanks. I have been sure to include some units that I have learned are almost "necessary" in order to operate properly within the local gaming community (two level 2 psykers/ something to take down flyers- This is often another flyer).
Headquarters:
Knight Commander Pask- Command Vanquisher
Hull-Mounted Lascannon
Pintle- Mounted Weapon- Heavy Stubber
Sponson- Mounted Weapons- 2x Multi-Meltas
Leman Russ Battle Tank (Command Squad)
Hull-Mounted Lascannon
Pintle- Mounted Weapon- Heavy Stubber
Ministorum Priest
Primaris Psyker (Level 2)
Primaris Psyker (Level 2)
Troops:
Veteran Squad 1
2x Plasma Guns and an Autocannon
Squad has the Forward Sentries Doctrine
Veteran Squad 2
2x Plasma Guns and an Autocannon
Squad has the Forward Sentries Doctrine
Infantry Platoon-
Commissar with Bolt Pistol & Close Combat Weapon
Platoon Command Squad
Platoon Standard
Vox Caster
Heavy Weapon's Team- Autocannon Team
Infantry Squad One
Vox Caster, Flamer & Lascannon Weapons Team
Infantry Squad Two
Flamer & Lascannon Weapons Team
Infantry Squad Three
Flamer & Lascannon Weapons Team
20x Conscripts
Fast Attack:
Vendetta Gunship
Heavy Support:
2x Wyvern Support Tanks
Leman Russ Demolisher Squadron-
Leman Russ Demolisher Tank
Hull-Mounted Lascannon
Pintle- Mounted Weapon- Heavy Stubber
Dozer Blade
Leman Russ Demolisher Tank
Hull-Mounted Lascannon
Pintle- Mounted Weapon- Heavy Stubber
Dozer Blade
1850/ 1850points
This list should help me out with my problem of successfully destroying enemy tanks (ironically I had the same problem with my Grey Knights up until I started to include Dread Knights). I'm thinking that the mass of 7 lascannons and 3 autocannons should help me to open up enemy transport vehicles so my Wyverns can do their magic.
I'm currently thinking as far as board set up- putting the Veterans on the flanks in cover- with one of the psykers potentially in the squad to ensure that they get re-rolls or support abilities. Also this could help my Autocannon teams get side shots on tanks (looking at you Battle Wagons!) to further improve my odds.
When I have kept my Wyverns hidden, I have tended to do much better overall- but I am toying with the option of maybe throwing camo netting on the unit.
The general idea of the list is to deploy center or on a flank, castle up the tanks and use my hopefully good firepower to knock out key enemy units (anti-tank/ transports) early on. I then hope to start marching the entire up the field and start knocking out enemy units (although the heavy weapons teams may not be well suited for this…hm…). However, I think that if I drop the lascannons from the Guardsmen squads and the platoon standard from the HQ- I can potentially take a Hydra gun platform. Then I have to buy a Hydra…and that is troublesome indeed (list is still a WIP lol).
For 2000 points I'm considering dropping the Vendetta, taking two Sabre Weapons platforms and a Knight Titan. However, I think I may have to drop the Conscripts too (much to their relief I would imagine).
Any further input or ideas would be greatly appreciated as I am still attempting to figure everything out and trying to rework different points totals for the full list.
-Skip