Unfortunately the Russian jetbikes were not me, sorry,

None the less still excited!
---
Eldar
So good. Hope you take plenty of pics from the tourney!
2016 HPC Waaagh!Armour Get' em
---
As promised, a few photos from the first games and the tournament this weekend,
My buddy decided it would be a fun one if he just brought a Reaver Titan and some Grey Knights to an 1850 game, so that was a bit of a trial by fire, this is me flying around its feet trying not to be blasted away (won too):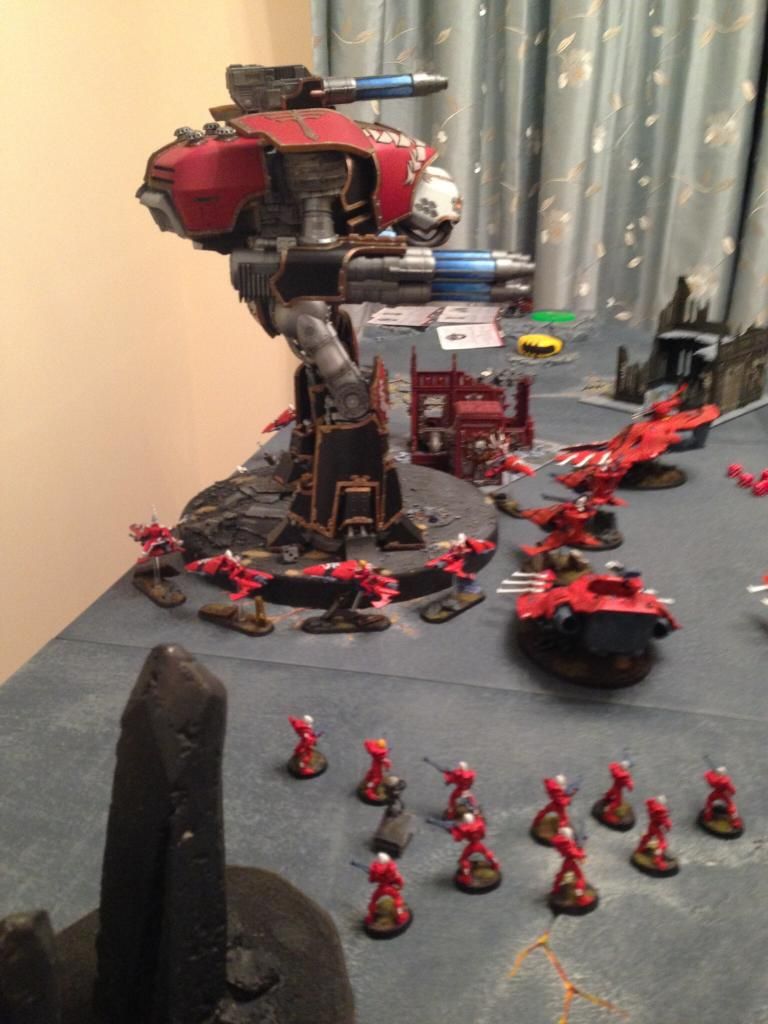 And a pic from the weekend, the boys and girls in red doing ok:
Also, the army won best appearance, which I was very pleased about, being one of the aims of the challenge for me, it will be going to a big 180 player event in January, so will see how it goes there: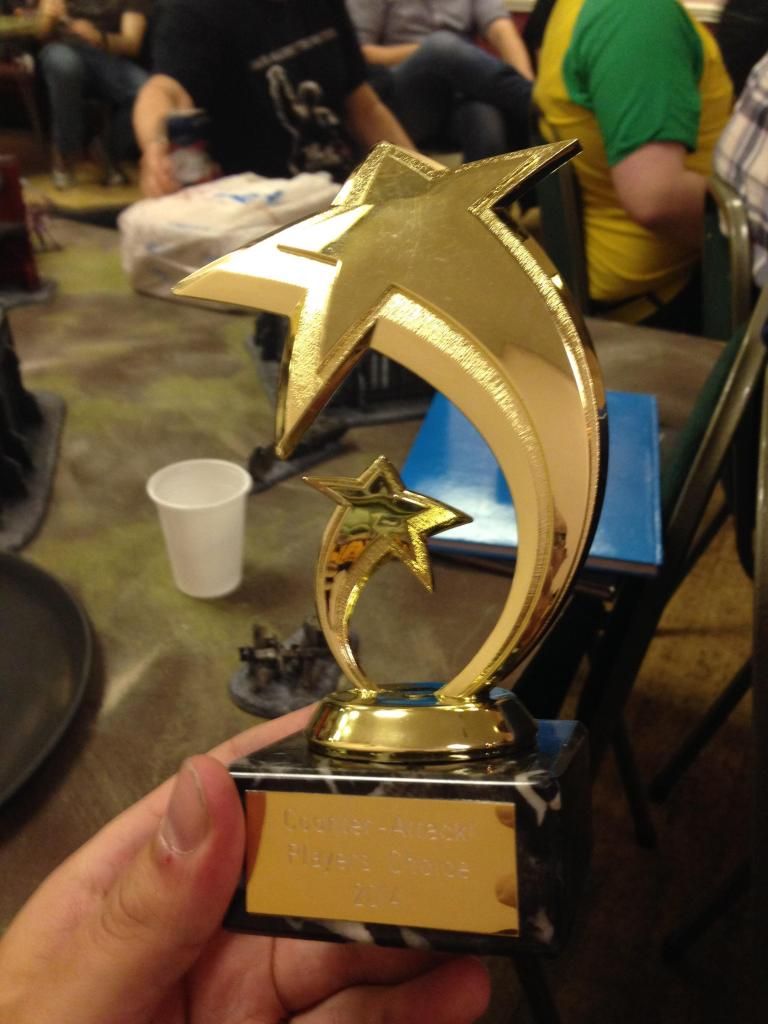 On that win, once again thanks to the users of the forum and those commenting and giving feedback, the support has helped these guys get finished. Having looked around at the other finished armies, there is a few other likely award winners in there.
Here is to next year. Trying to decide what I want to do,
---
Congrats on the trophy pal that is good work and well deserved
2016 HPC Waaagh!Armour Get' em
---
Congrats on finishing! It's a great looking force.
---