Well decided to give it another go this year. Last year was out the question due to family problems. Successfully completed 2013 challenge with Iyanden Eldar, 2014 with my Heresy White Scars (Which have only increased in size). I've just started on a 2nd Heresy legion, Salamanders.
I will just decide what I want to do first and then post in the commitments. I need to get the dreads and Titan finished next but know they won't class for this as i'm well over half way through both.
So far I have 20 Breacher Marines and 5 Pyyroclasts complete. I seem to be getting through at a good rate, these took a week doing a few hours a night.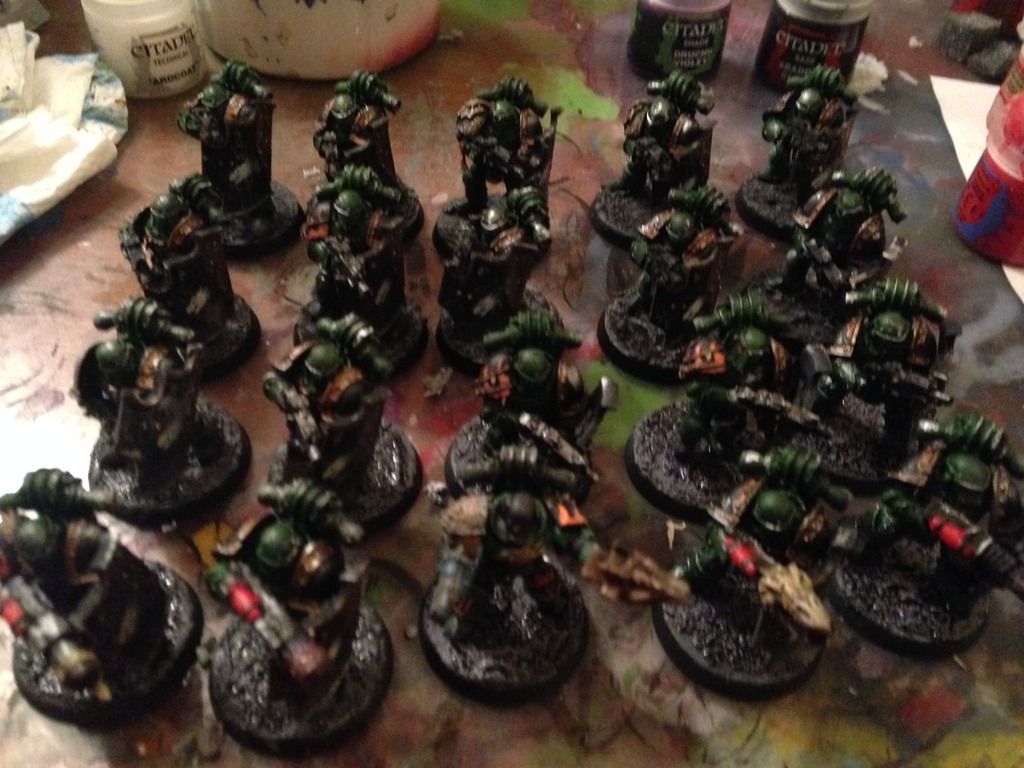 and i'm getting there with 3 dreads (have started on trim: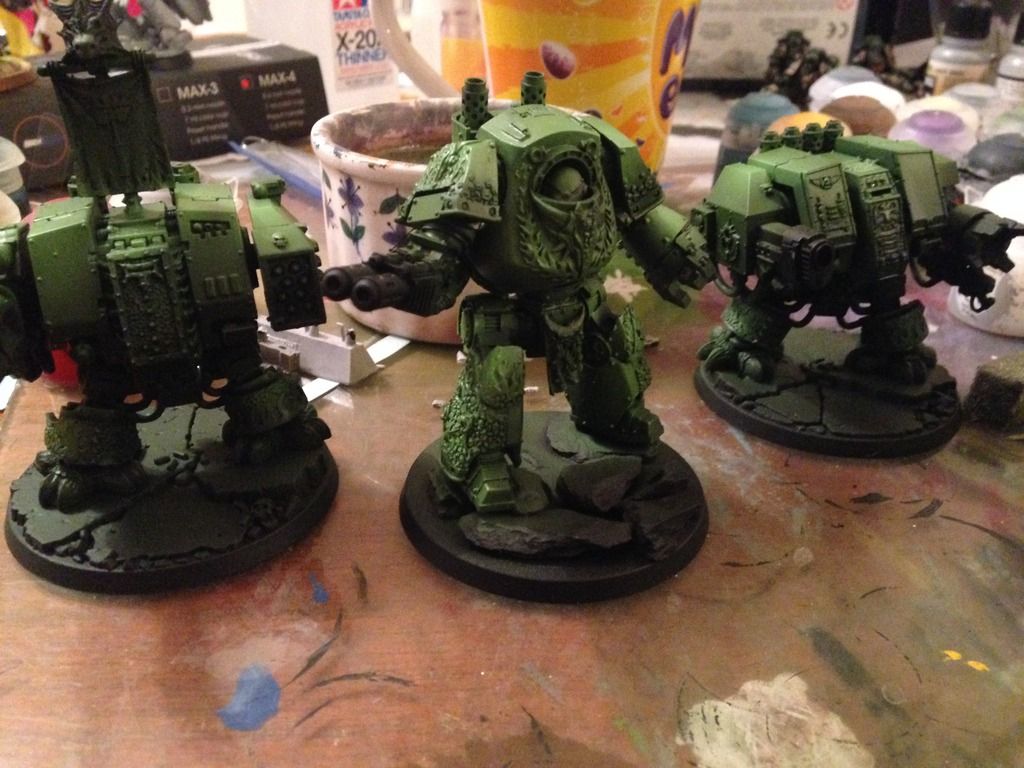 I have a load of Imperial fists being stripped for the new army, gonna rebase them to 32mm bases as well. I started on the Lascannon squad and i'm not happy with them so they will be stripped.
Basilisk has a few details left to do
Wife's mechanicum models photo bombing the assault ram
Oh yeah and we have been blessed with some pretty good fire support: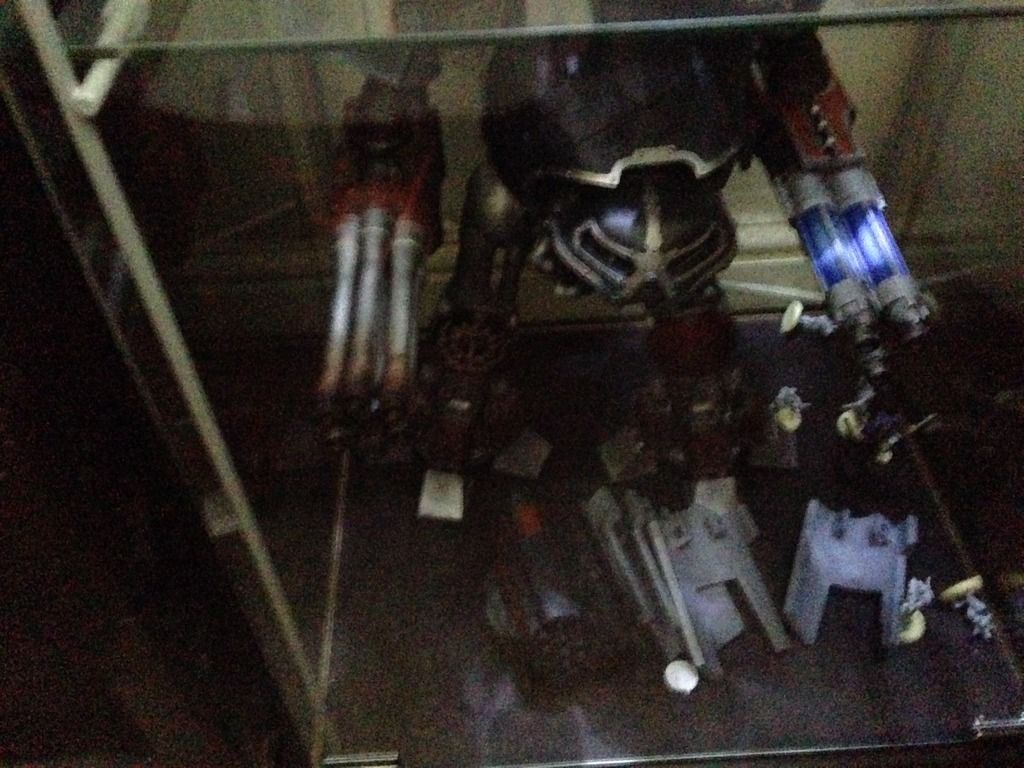 To assemble:
Salamander Dread FW character model (Cassian Dracos - most OP unit in ZM)
Spartan
5 Fire Drakes
3 Comptemptor Dreads
Purchases I know I'll make to increase size:
20 more breacher marines
5 more pyroclasts
5 more Fire Drakes
Another Basilisk (battery of 3 then)
Maybe 3 land raiders Proteus (look so cool)
Probably more MKIII infantry
Vulkan Lives