I've got similar blog type dealies on Dakka and my club forums, but I thought I'd post them here too!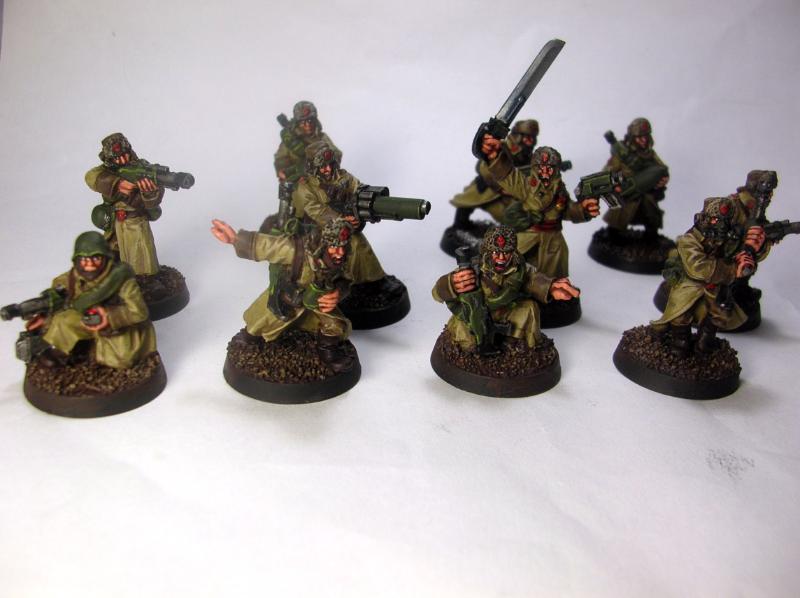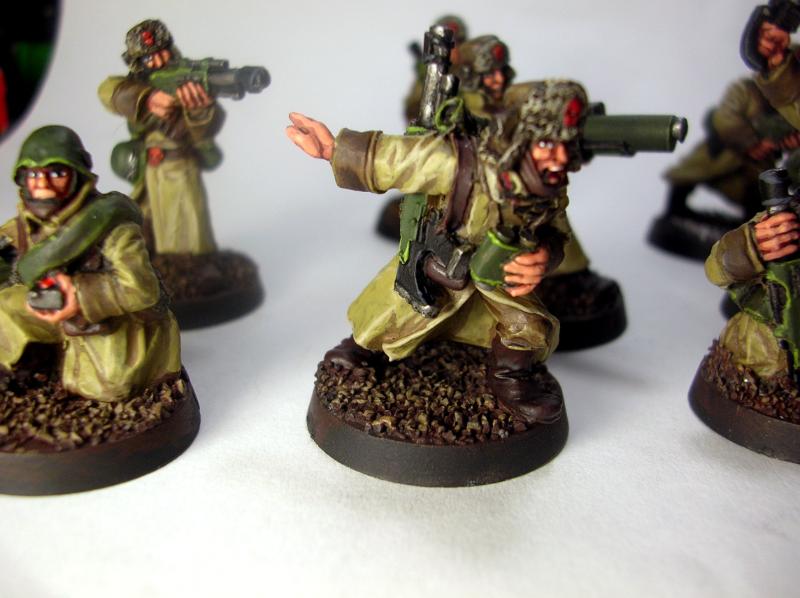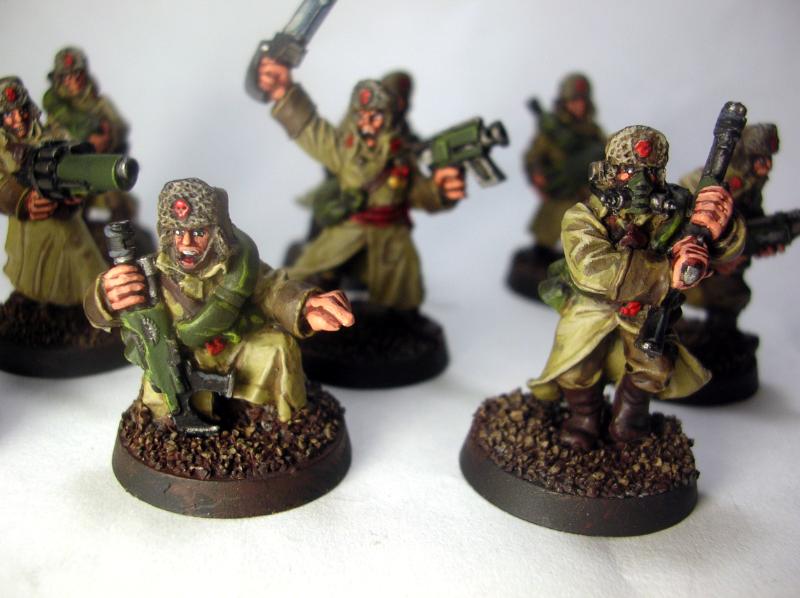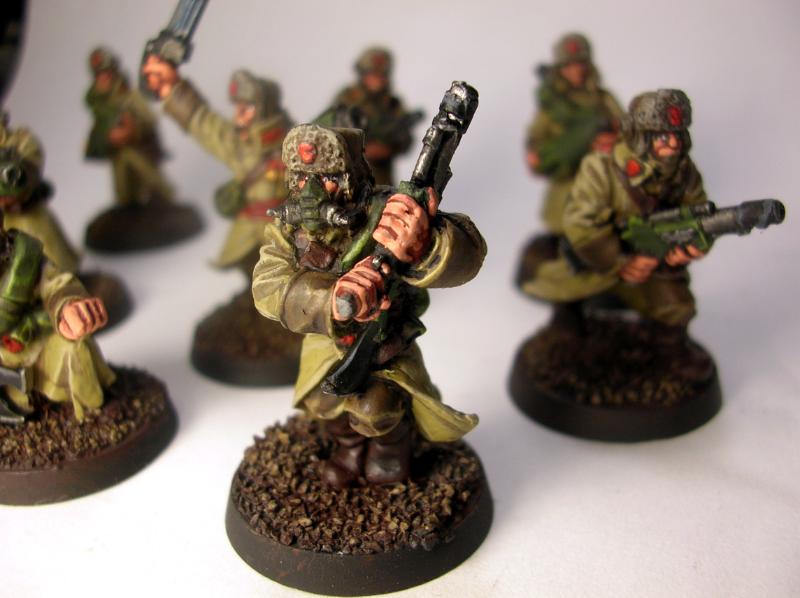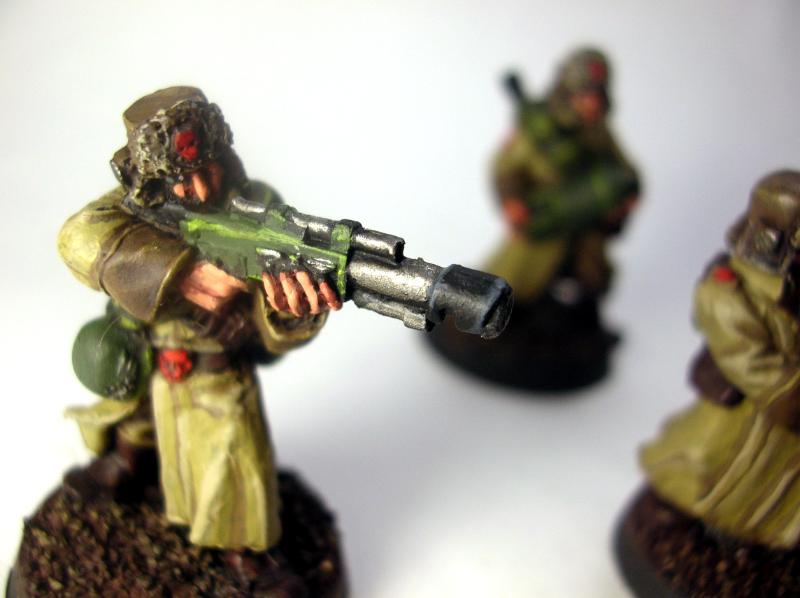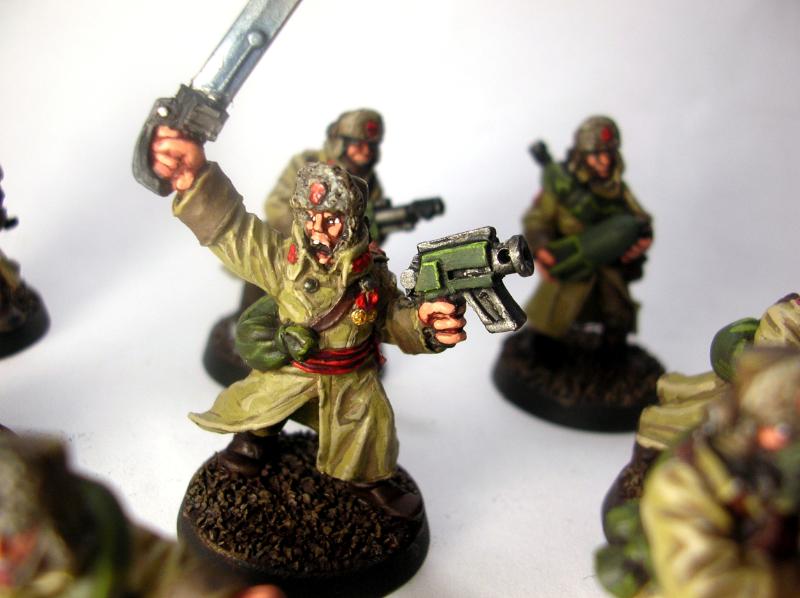 I'm not totally thrilled with how some of the faces came out, but that's what happens when there's still a little bit of the last paintjob resting in the details. Oh well! Painting these guys was pretty fun, and it gave me a good reason to check out all the Russian World War II stuff on Netflix.
also this
.
I still need to get some snow flock then I can properly finish them. For now I'm just painting a random smattering of infantry models including plenty of heavy weapon crew as you can clearly see. Once I get a more organized batch of models I might be able to do something a little more sensible and paint proper squads, but for now it's just masses of Guardsmen. Expect more to come!