OK, July commitment finished on time (although posted a day late), even with being out of the country for most of the last two weeks.
Purchased last item I needed (Meltaguns), and magnetized AoBR arms, drop pod weapons (only some of which are pictured due to wet glue), Lightning Claws, and Thunder Hammer and Storm Shield arms.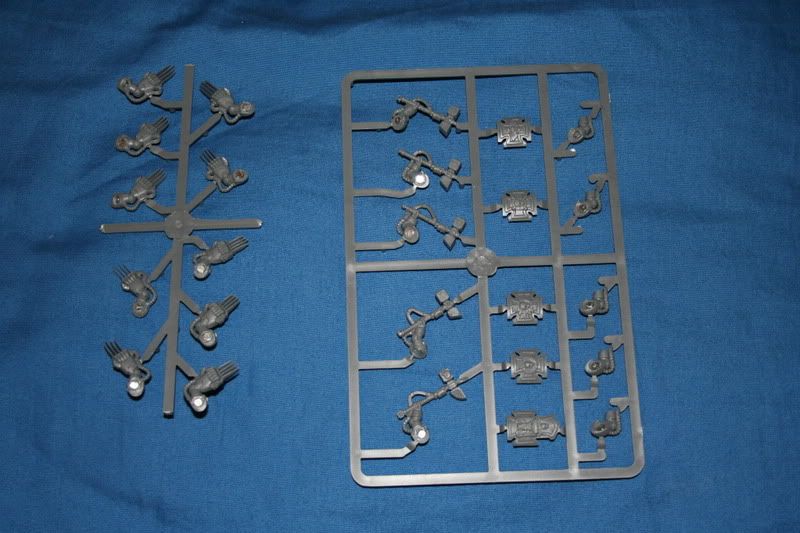 Finished detail work on Pedro, or as finished as he's going to get.