Work in progress, hopefully moving towards the look of a very worn yet still functioning artillery barrel, just waiting on a few pigments so I can add scorch marks.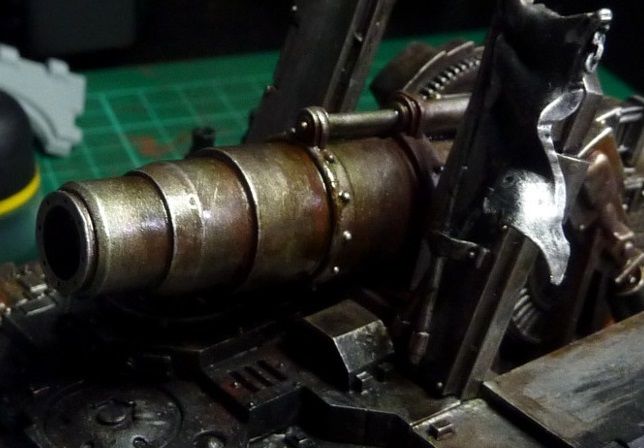 Primebeef wrote:The slate on your bases, is it real slate or resin? If it's real slate, how are you attaching your miniatures to the surface of the slate?

I saw your video, love the miniatures. I was getting distracted by the reflection on the mirror finish of the rotating table. If the surface of the table was covered with a black circle, it would bring the focus back to the miniatures.
I'm using real slate (taken from the garden
) all minis stood on any slate are drilled and pinned using a standard pin vice and paperclips.
Thanks for the video tip, ill try it on my next one!