Yea, sorry. I've been busy over the past few days and haven't had much of a chance to post anything.
Onto the second half of the challenge!
My second 1,000 points are as follows:
Maulerfiend w/ Magma Cutters
Heldrake w/ Baleflamer
3 Bikers w/ Plasma Gun, Flamer, and a Power Sword
5 Raptors w/ a pair of Lighting Claws and 2 Plasma Pistols4
5 Terminators (one was done earlier in the year) w/ 3 Chainfists, a power fist, a power sword, a combi- Melta, Flamer, and Plasma, as well as a Reaper Autocannon.
3 obliterators
I will also be throwing in extra things over the year since I discovered the rate of which i can get things painted. These will be mainly from my DV set.
For July,
I will be doing the other four Terminators as well as my Helbrute over the next week or two depending on how things play out. I anticipate having them done by Monday, but some major complications have recently popped up that I may have to tend to. It shouldn't put up much of a delay. I would think about a week tops. Anyway, some pictures.
The Terminators and their buddy,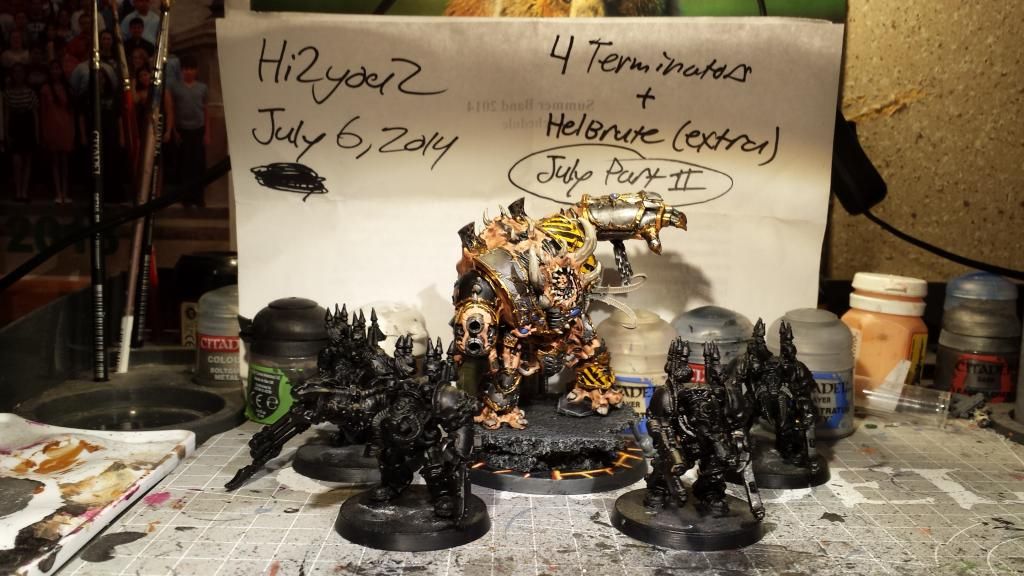 and the champion in case if anybody missed the previous posts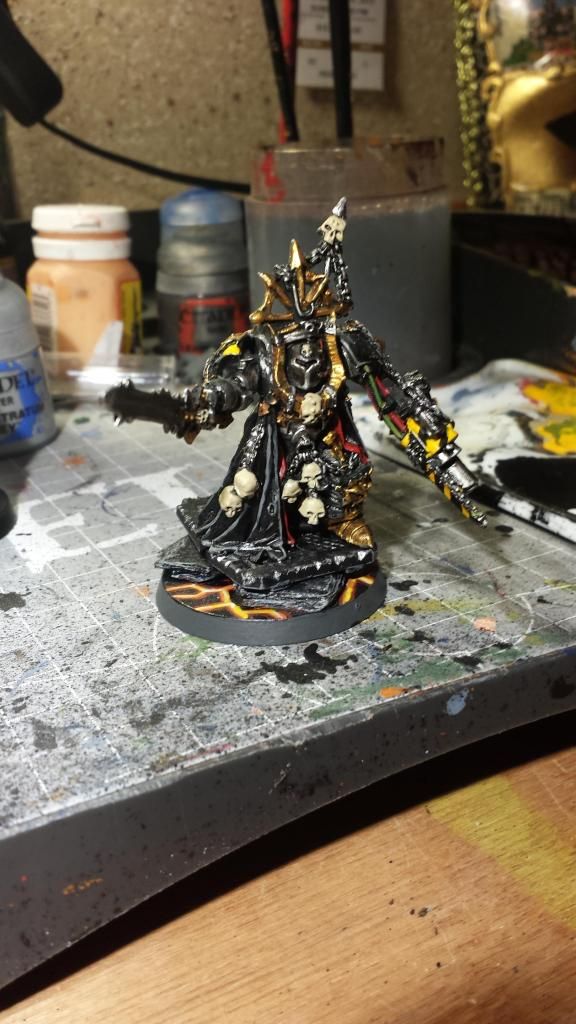 As you may be able to see, the Helbrute allready has some paint on him. The reason why im doing him now is because he's no-where near up to my standard table-top code anymore, and I use him quite often. I need to get him up to speed with everything else. I'll be starting on these soon, and I'll try to remember to put up some progress pics on the way there. I'll see you all soon!