So April is done! yay!
So as i have promised i did some big-gun loving Iron Warriors (what would an IW army be without them?), and have painted them up to a pretty likable level for me. These are older models, but I am absolutely in love with them. Each one is full of character and has some extra attributes to go with their gun. I have a sword or combat knife modeled onto each of them, since the new rules I can give them a pistol AND and close combat weapon as well as their big gun, so they have the power of a ten man squad in normal CC, and a fifteen man on the charge. I'm probably never gonna take the charge though, I'd just rather shoot.
Here they are!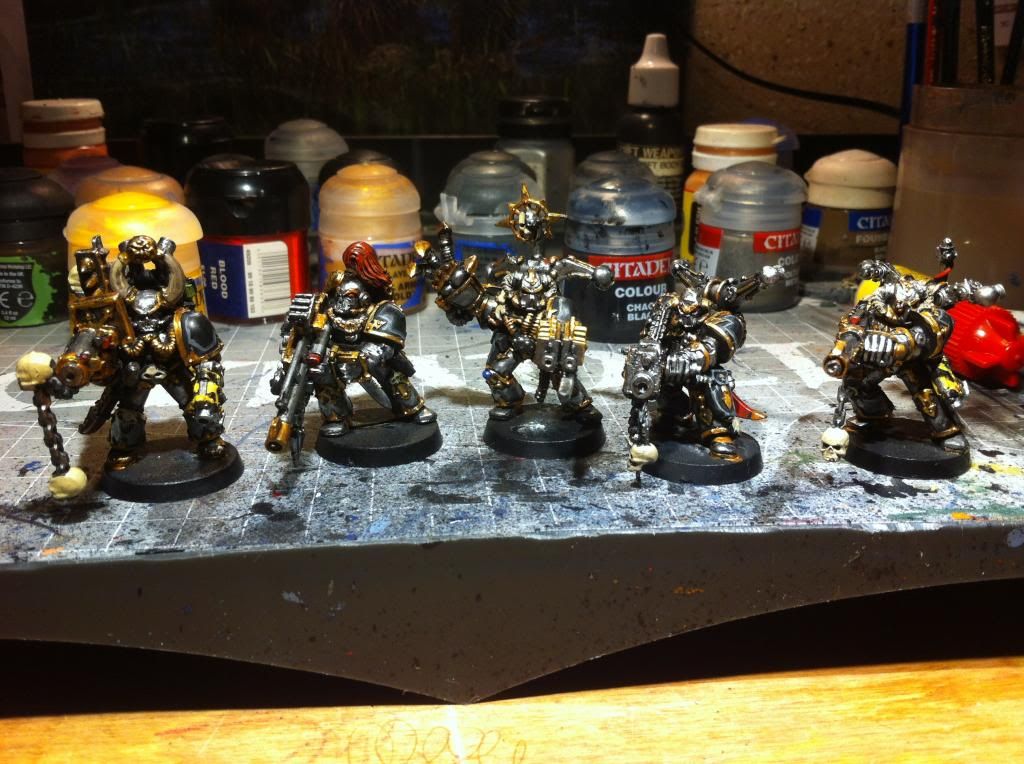 and here's one of the coolest features of them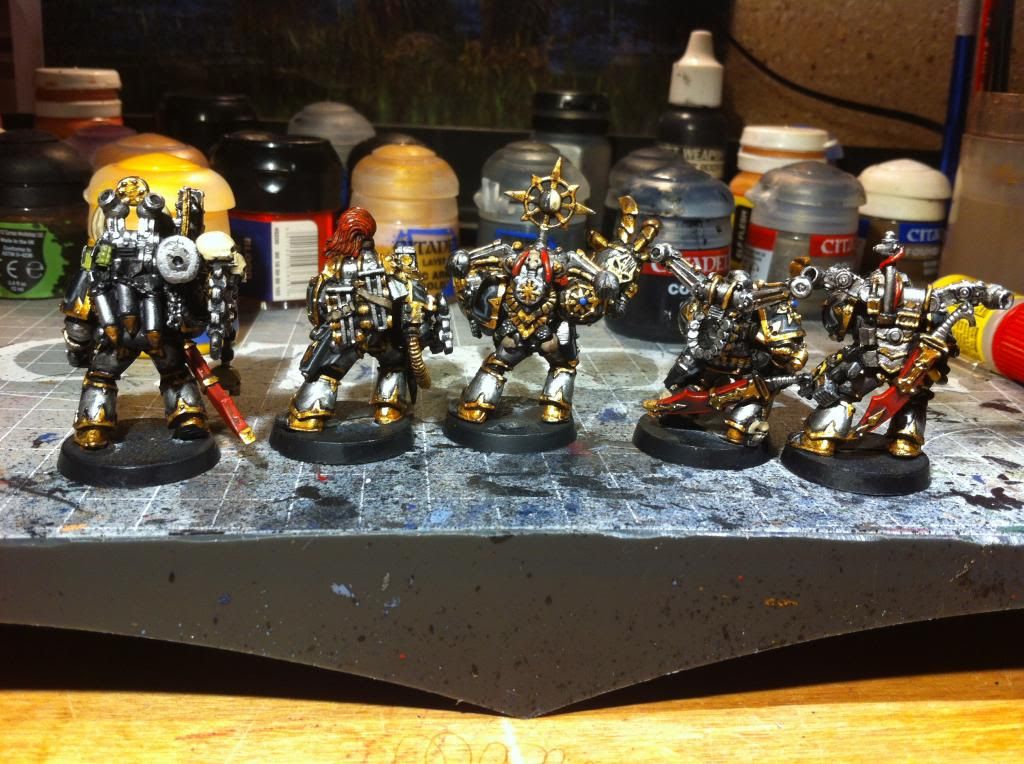 I just love how they have the unique backpacks to fit with their gun, it just adds so much to it. The lightning rod looking thing for the lascannon, a bunch of extra bullets for the guns with bullets, and some rockets and grenades just chained to the rocket guy. I tried to add extra chains and trophies to all the guns just to make them look cooler, and it worked really well. I know these pictures aren't that great, but I can take some better ones if you guys want.
So onto May.
May will be my last actual month of painting models for this half of the challenge (June will be basing), and I'm just going to paint some good ol' space marines with boltguns. nothing special. I should have a picture up by Sunday of them ready to go. I still have to build the guys.
I'll see ya'll soon!