More progress on the demonic horde.
My goal for September is to finish the Bloodthirster: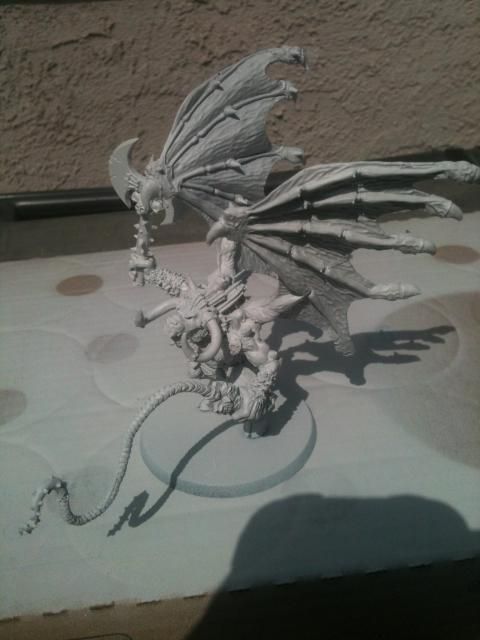 I was able to get the model primed today and then spend most of my work day painting:
I get the feeling that the larger models will be easier to paint because they have more open, less detailed area. Then I realized that the open areas are big. The wings on this look simple but it's a big area to cover and there is a suprising
amount of detail with the fur around the horns and the viens on the wings.
Still working towards the November deadline.....
Thanks,
Tom