I have complete my April commitment. Yay!!!! I just didn't complete it in the month of April. Boo!
I figured this unit would be difficult to complete and for me, it was. I am please with the unit overall and I think the basing and model colors carry over from the bloodletters to the flesh hounds.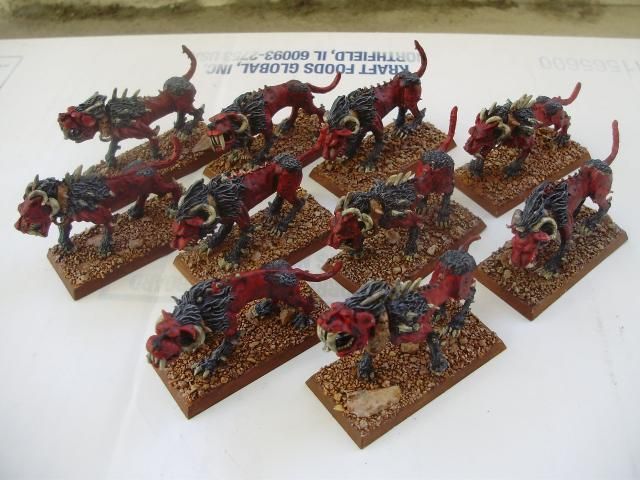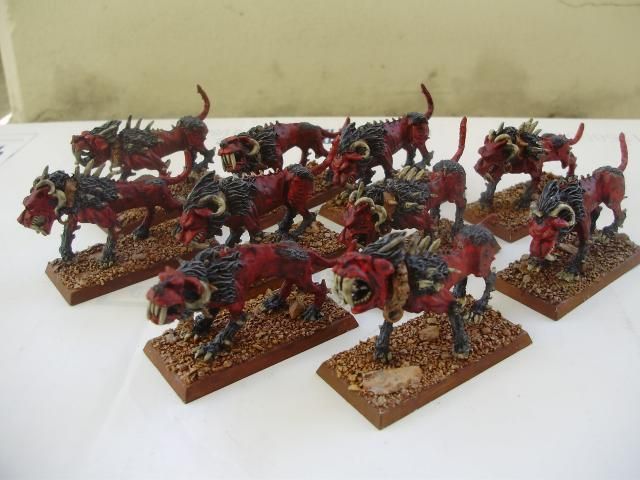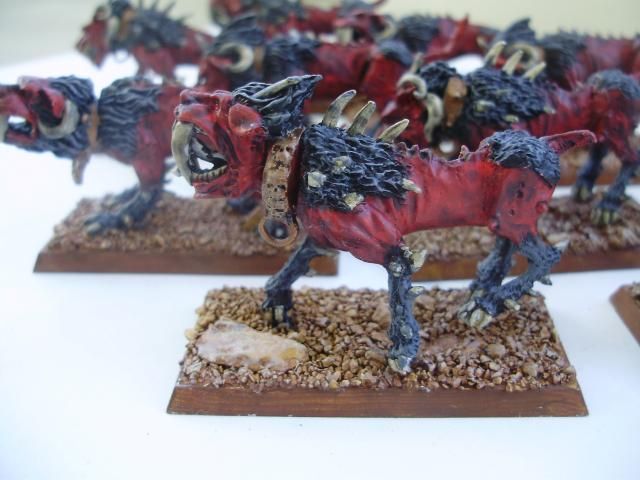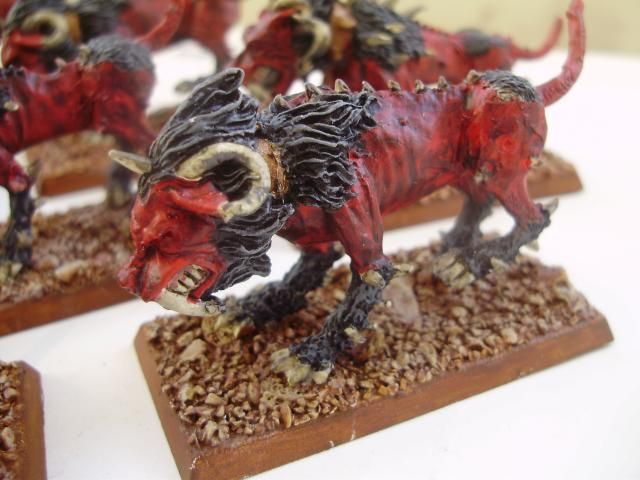 My May commitment will be to complete one of the Bloodletter Heralds from my list. I'm in the process of getting the preview pic and hope to have that uploaded within the next couple of days so i can begin painting.
Thanks,
Tom