---
Hobby Progress Challenge Complete!
2 Hobby Progress Challenges under my belt now. First Grey Knights, now Chaos Space Marines. I really enjoyed this challenge, and think my painting has improved significantly from the last challenge.
I painted up some extra stuff that wasn't part of the challenge for the Alpha Legion... I'm going to post them below as a bonus.
Chaos Lord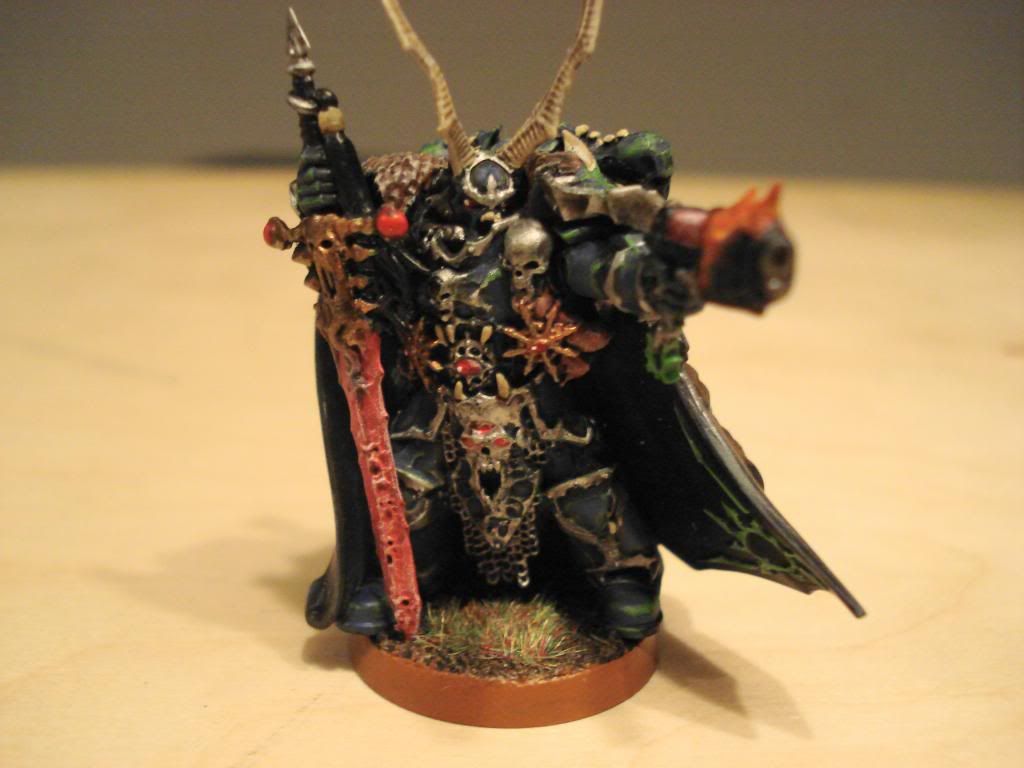 Chaos Spawn (Just in case I roll it on the Chaos Boon table)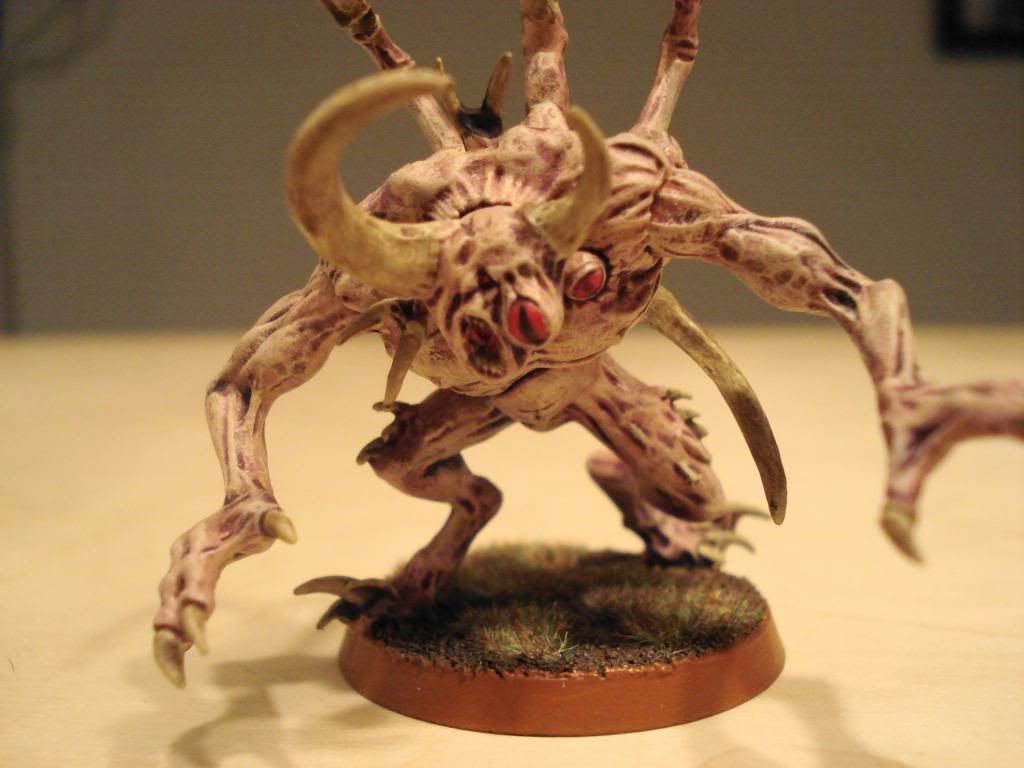 Chaos Lord on Juggernaut of Khorne
Heldrake
Maulerfiend
Everything I've done this year for the Alpha Legion
Next month I will take a picture of my complete chaos force, all of which I painted since November 2012. Not officially part of the challenge, but it's motivating me to finish up a few models.
---
Congrats on finishing! That's a handsome army you have there.
Bolter marines never go out of fashion. They are the little black dress of troops choices.
---
This army is truly impressive. It is uniform, yet characterful and there's something to look at from model to model; a true 40k army. Well done.
---
Thanks for the compliments
---
Posts: 203
Joined: Wed Aug 01, 2012 12:38 pm
Location: Long Beach, CA
Congrats on finishing the army!

The blacklining on the maulerfiend is very well done as is the overall color scheme
of the marines.

Thanks,
Tom
---
Posts: 497
Joined: Thu May 26, 2011 11:56 am
Location: Mason, Michigan
Contact:
Looks really good. Congrats on finishing!

HB
---
---
Now that is true devotion to the fell powers of the Warp. An absolutely effective representation of what a fully-formed Chaos collection can look like.
---