Thank you so much for the kind feedback, I really appreciate your input and kind words.
Death 0F Angels wrote:Looks great, have you thought about going with an oddball color for the flames? I imagine an Inquisitor would have access to all kind of colorful purging goodness. Do i feel some fluff coming on? Saint Roriks Fire, flamer wounds on a 3+ AP4
It's funny you mention this. I did debate using a blue/green flame, which I've had a lot of success with on one of my fantasy armies. However, in the end I wanted that traditional Inquisitional kind of fire look. I also have some other IG units who will show up in the far future with flames and such. Nevertheless, I did seriously consider doing exactly what you suggest, perhaps another inquisitor or Sister Superior will get something a little more eldritch.
In new news, I have my prototype IG StormTrooper done.
Feedback or suggestions?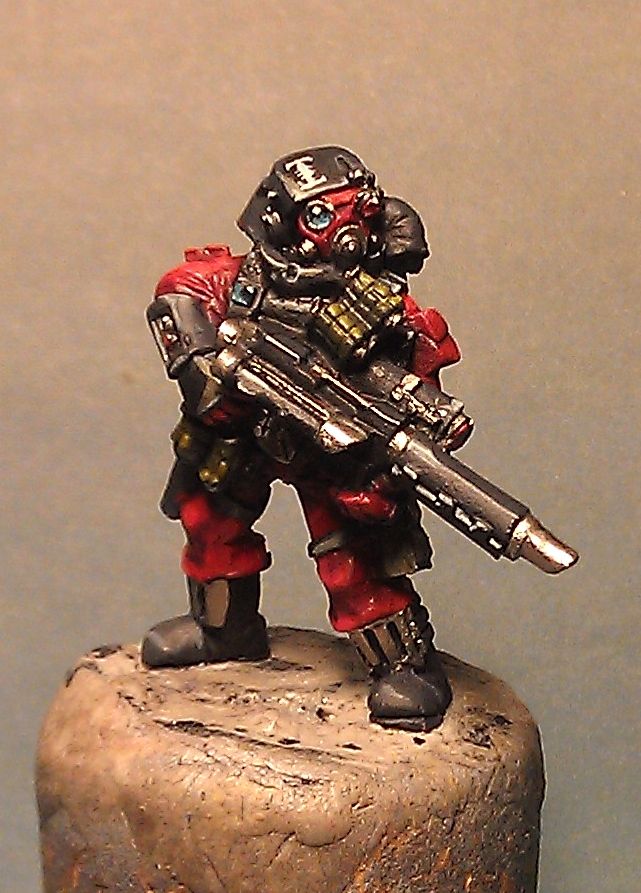 This guy will have to match not only my Sisters, but also my IG. My IG will have light grey fatigues and black armor. I think the basing is going to be the piece that really ties the whole project together.