Here are the pics of my progress from July. I didn't really stay on task, had a few problems, but still I think I'll be fine.
One Stormraven assembled, mostly, and based:
Three boxes of terminators assembled, and a few further along the paint track:
Dreadknight assembled and based: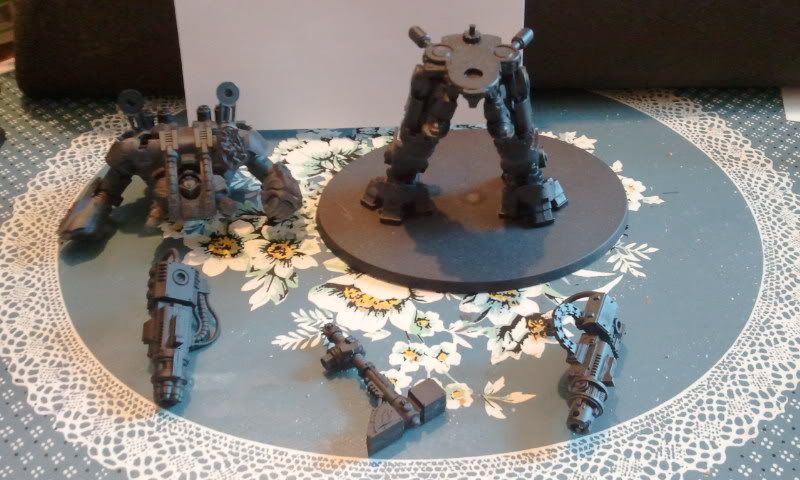 Land Raider Crusader, assembled, broken, not exactly fixed, etc....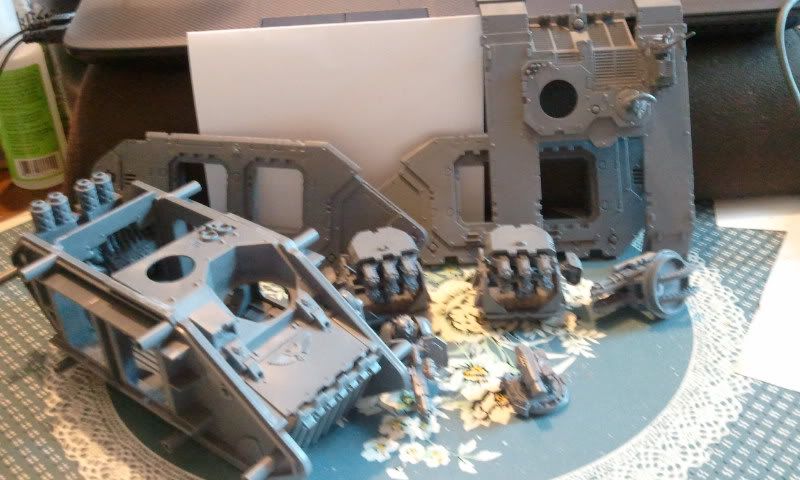 I believe I will be doing a couple minor changes to the list, but I wanna make sure first.