Well I must be doing well as I still have a little time before the end of the month yet I am finished up. Please forgive the bad lighting on this pictures.
First up is my Lord from the sideboard. He was almost complete to start with as you can see in my first post for this thread if I remember rightly. I did redo his face, the helmet on the pole and fixed up his blissgiver and sidearm.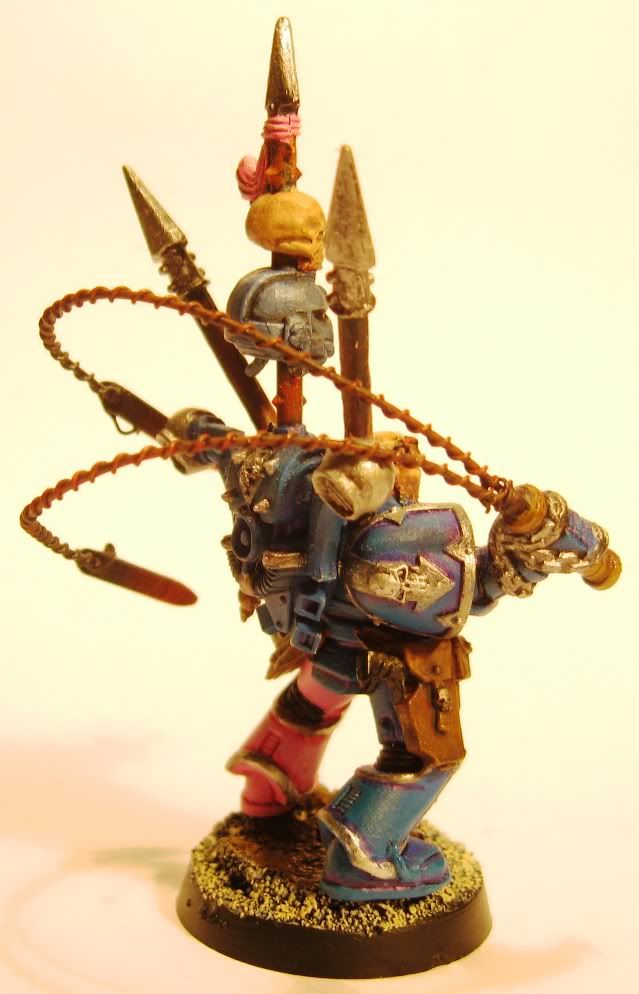 Its great having a bits box that you can never remember where the bits come from. Thats my reason for the metal left arm on the Lord to start with. Blissgiver is the arm and shaft of Blissgiver is a Black Templar Power Axe since I loved the look of the weapon chained to the Lord. The lashes are GW bard wire and the tips are from skaven tails. I also added to two spears to the shoulders to give a more trophy look.
Now to my Nurgle Dread all painted up and for me not to bad at all.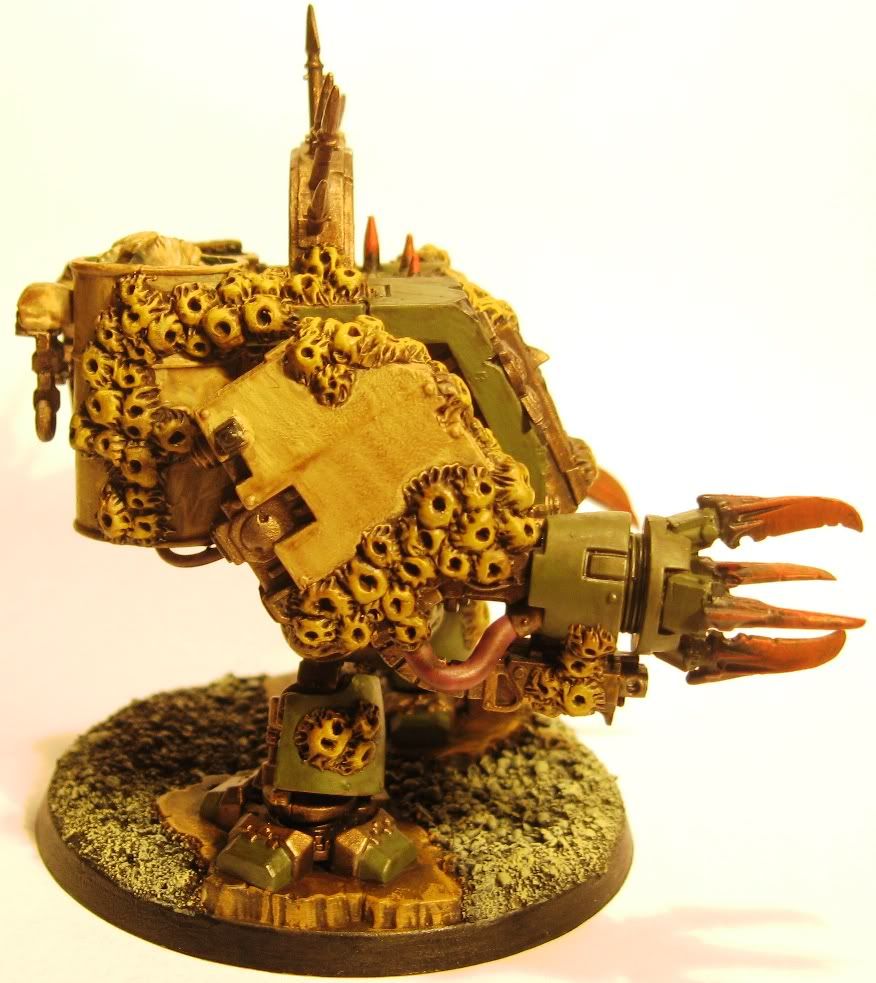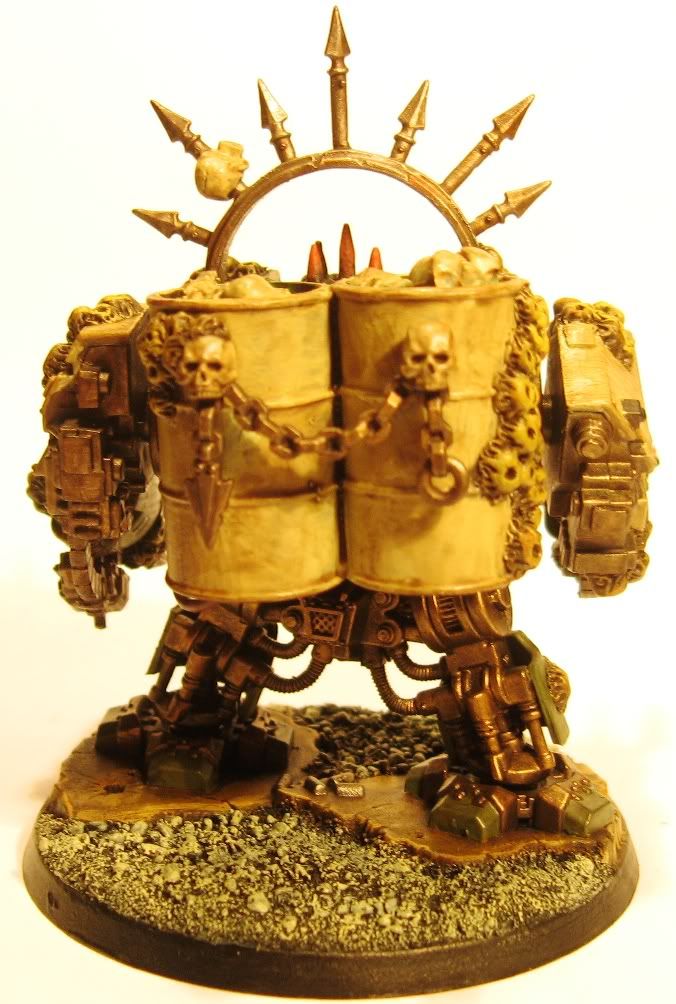 I tried to make the colours like my death guard and the metal was a base of Tin Bitz then dry brushed brass then hightlighted with Boltgun metal and washed with devlon mud.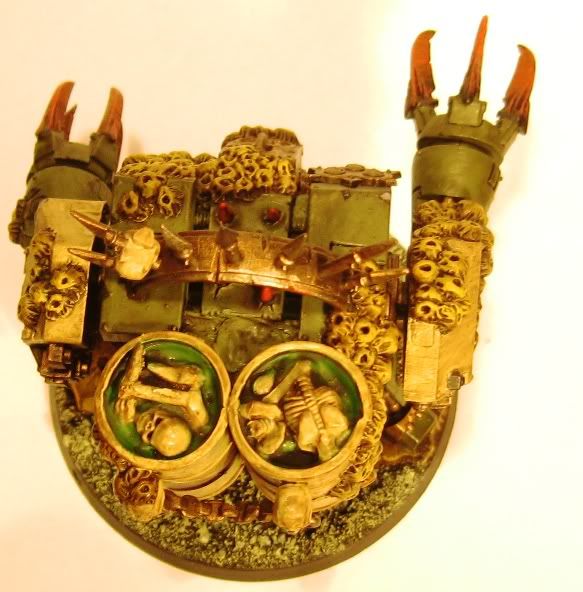 The drums came out good too with the green slim and skeleton parts which I am so glad I thought of.
This brings November to a close and then the December to nominate.
I will be undertaking for December
- Converting, Assemble, Primer, Paint and Base 2 Obliterates.
- Assemble, Primer, Paint, and Base 3 Bikers.
- Assemble 10 Lesser Daemons.
Lets see if I can handle this larger load for the month.