I recently inherited my Fathers terrain, he's moved outta the area and doesn't feel like hauling it with him. Win for me, I can now cover 5 feet of table in forest! It needs some small fixes, but I think it is still fantastic looking stuff.
Here is a sampling of the pieces.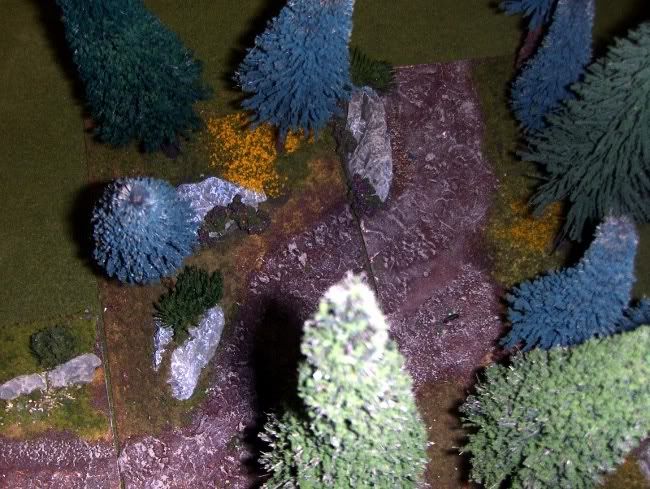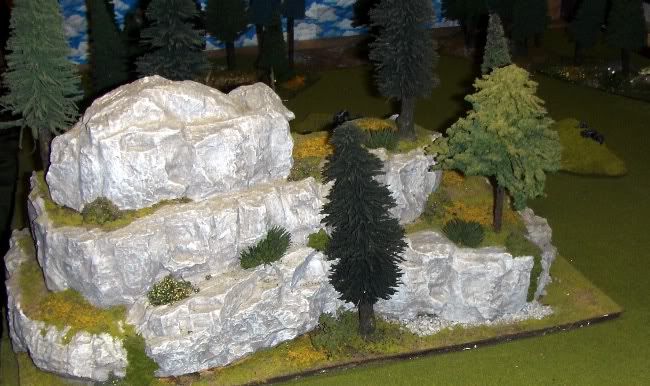 Here are some better detail shots; I've placed some of my Soul Reapers Chaos marines in the pics for scale.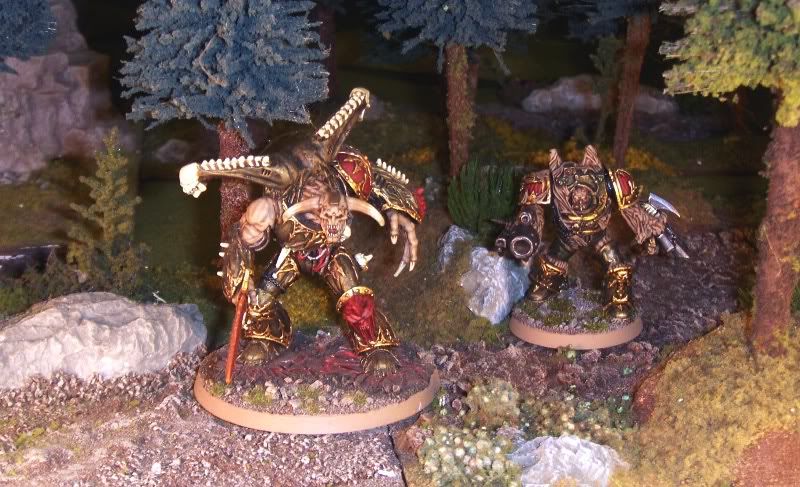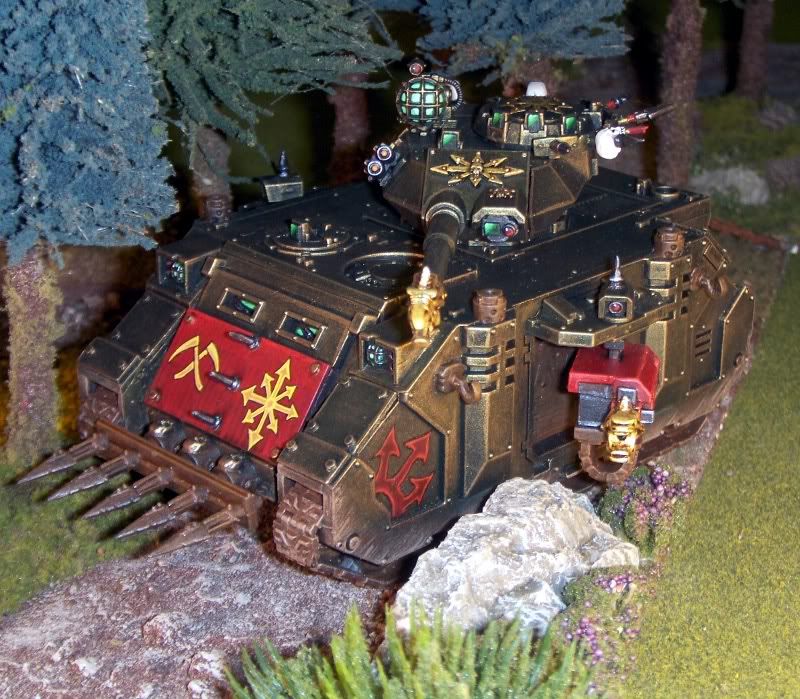 A little background on my Father. He has been gaming since the mid 70's with a passion for the ancient world. During the 80's when gamers were still playing on bare tabletops with some colored felt scattered about for terrain. He undertook the task of creating 2x2 ft modular terrain using the same techniques that model railroaders use. Since that time he has won multiple awards for his fantastic layouts. Here are some scanned pics of that first terrain layout.
I just found this Egyptian terrain in some of the boxes. It also includes a pair of sphinxes and a bunch of columns.
It would make for a great looking abandoned desert world for 40k.