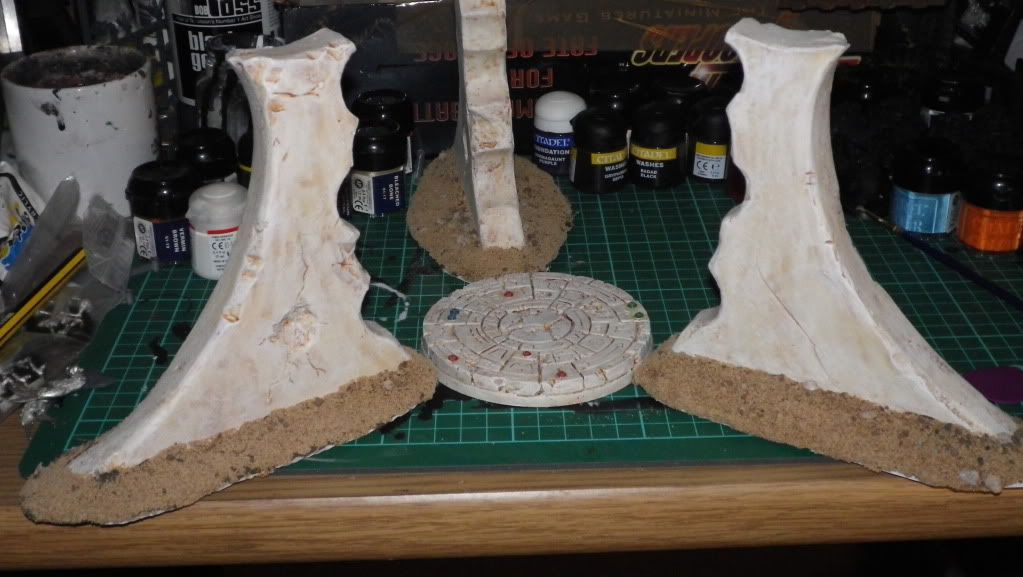 Pic of my latest Terrain project, an ancient Eldar Webway gate in a sort of Stargate way.
The uprights are plaster of paris moulds, the base is a scenic base by Foundations of war. Bit of foamboard basing and plastercine landscaping and flock.
Colours: gesso seal on the plaster (to stop paint soak), skull white, sepia wash, drybrush white/ bleached bone. The stones are just the appropriate foundation colour and a drybrush highlight to put some glow on the base around them.
Makes a great objective marker, have used it in 2 combat patrol mini tournaments. It has a big footprint on the table and creates some interesting shooting in the age of true line of sight.
questions and comments welcome