Posts: 13
Joined: Mon Mar 07, 2016 10:20 pm
The Kataphron were the commitment. Bonus with the Techpriest between this month and last. Did the Electropriests last month
---
---
Completed 14 Hormegaunts, 6 Meotic Spores, 2 Malenthropes, 3 Flyrants, 2 Hive Crones, 3 Warriors and 14 movement trays.
---
November completed:
---
And the Plasma Obliterator is complete.
One close up of a panel:
A few other shots can be seen at
viewtopic.php?f=8&t=8656&p=117772#p117772
---
Posts: 433
Joined: Mon Mar 18, 2013 11:12 am
Location: Wisconsin
Contact:
---
Posts: 349
Joined: Mon Oct 10, 2011 11:03 pm
Location: Lake Country, BC, Canada
Contact:
---
HPC 2016 all done! It has been a good year. This is the first army I have solo painted start to finish!
Thanks for the opportunity to be a part of this.
Thanks IC for hosting and Loopy for all the hard work and encouragement.
---
Novembers challenge complete. This is also wraps up the HPC for me as display boards are not my thing at all.
Added 5 Vet marines to this month just to push the boat out.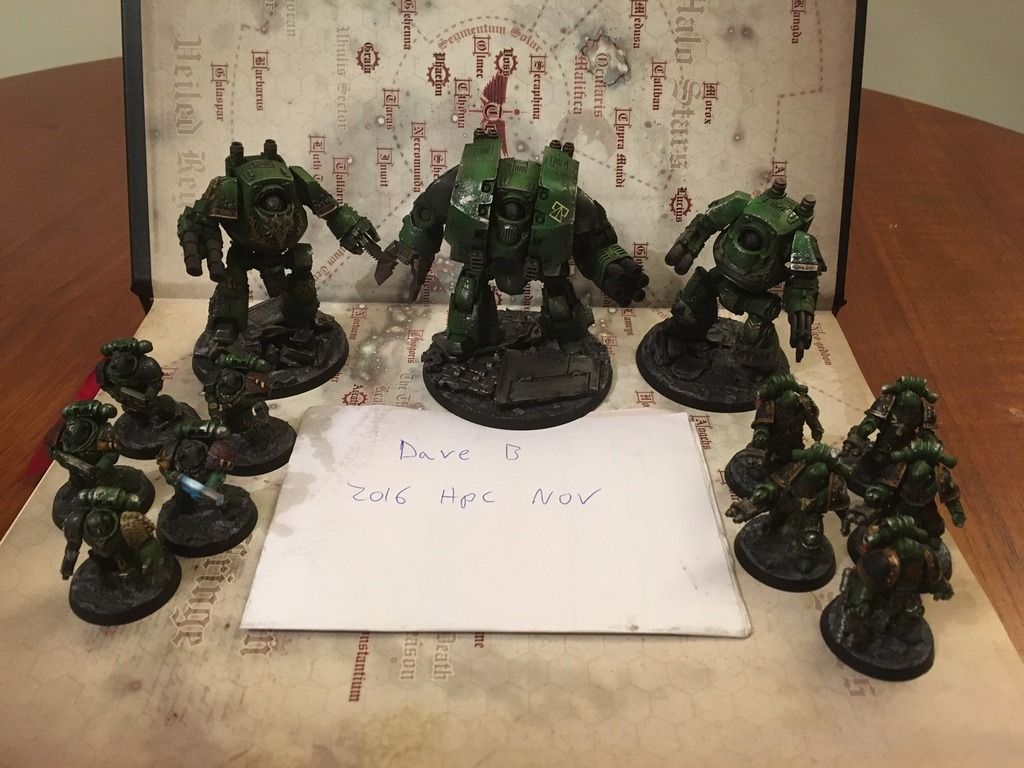 ---
Posts: 41
Joined: Thu Feb 12, 2015 3:57 pm
November commitment complete
Necron Monolith
Photo Link:
https://goo.gl/photos/eF9aqgHzhAPGWovv8
Last edited by
PlagueMarine
on Tue Dec 06, 2016 8:09 am, edited 2 times in total.
---