Posts: 207
Joined: Mon Jan 05, 2015 7:25 am
---
---
The tradition continues...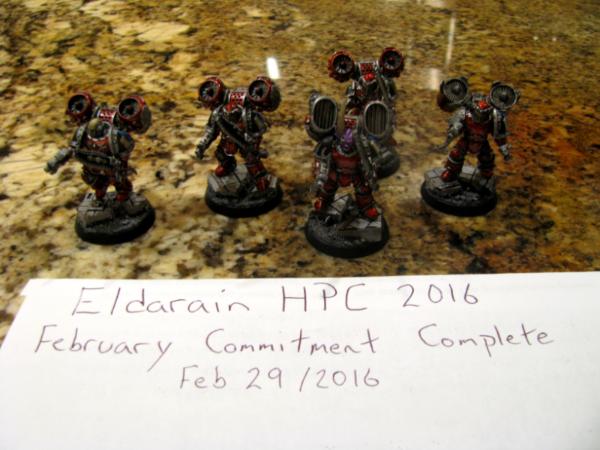 ---
Not entirely happy with them, but they are done. My first completed unit in years.
---
Posts: 306
Joined: Sun Feb 12, 2012 9:38 pm
Down to the wire, with my wife bugging me to go to bed!
This project is fun - the Terminus Guard are a very different kind of army than any I've painted before: slow, defensive/reactive, with lots of long ranged firepower - and that lets me paint lots of models I've always ignored before with my focus on fast-moving close-ranged firefights.
---
10 painted Sniper Scouts and two bonus Missile Scouts.
---
Posts: 21
Joined: Thu Feb 27, 2014 4:33 pm
---
Here is my completed February commitment - 10x Heresy Marines (I had to change my sgt's weapon loadout to the one pictured instead of Plasma pistol and power fist due to illegal selection!)
Here's a WIP from last night -
---
Posts: 2
Joined: Thu Jan 14, 2016 9:32 pm
---
Februay complete
+++ Iron Within, Iron Without! +++
+++ Victorus Aut Mortis +++
+++ The Emperor points, and we obey, Through the warp and far away +++
---