Posts: 207
Joined: Mon Jan 05, 2015 7:25 am
---
Posts: 88
Joined: Mon Dec 31, 2012 7:29 pm
---
Posts: 18
Joined: Tue Jan 26, 2016 1:03 pm
made a mistake on the original photo and said i started on 5/3 but i started on 6/3. hope it still counts
---
Posts: 223
Joined: Sun Jun 05, 2011 3:42 pm
Location: Upstate New York
The Elder Party
Cthulhu/Nyrlathotep in '20
Why Settle For A Lesser Evil?
---
Posts: 618
Joined: Tue May 01, 2012 2:04 pm
Location: Whiting, IN
Here's July done. One full table's worth of industrial terrain: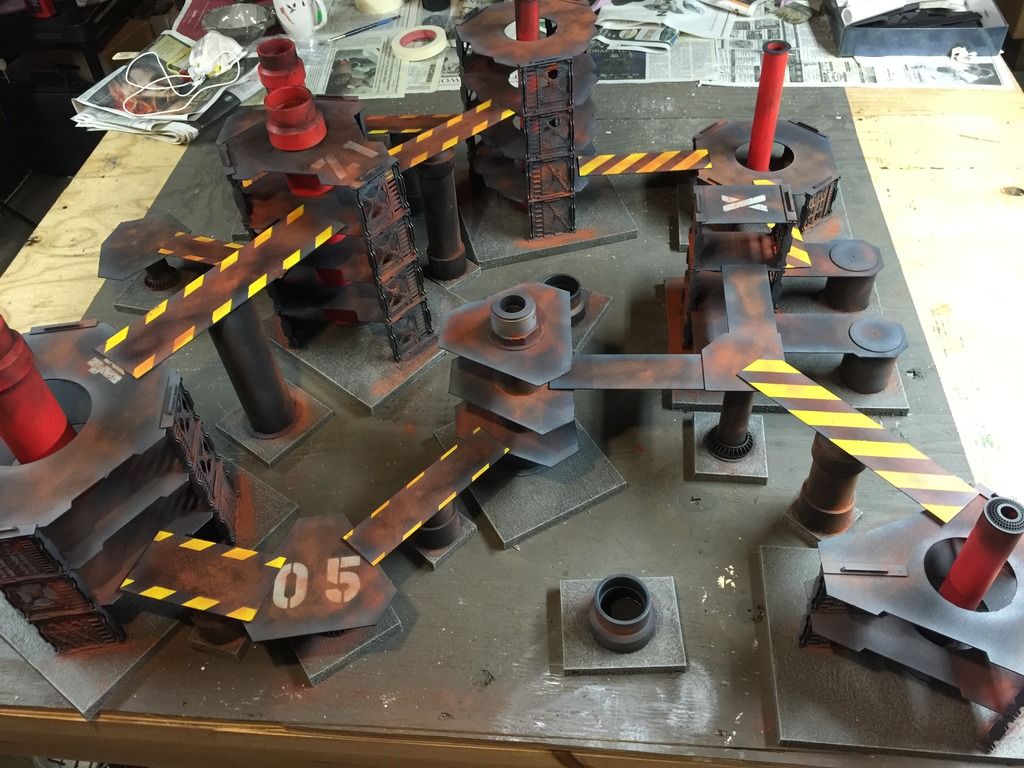 ---
Finished July commitment.
The airspace secured!
---
Posts: 648
Joined: Fri Sep 05, 2014 10:07 am
Location: Hamilton, Ontario, Canada
I'm amazed at how many commitments are still getting completed. Awesome! Here's mine.
More pictures
here
.
---
Posts: 223
Joined: Wed Feb 04, 2015 4:59 pm
Location: Salt Lake City
July Finished. I've really gotta stop this last minute panic painting!
---
July sure did fly by! Great job, everybody!
---