More trouble than it was worth
the Phobos Land Raider Ultrix Furoris
---
Deredeo Pattern Dreadnought. What an amazing model!
---
Got July done as much as I can. I would have wanted to do the base and weathering from that colour but this is my wifes and she doesn't know what colour she is doing her bases yet. Colours are all her choice to match her army. So done.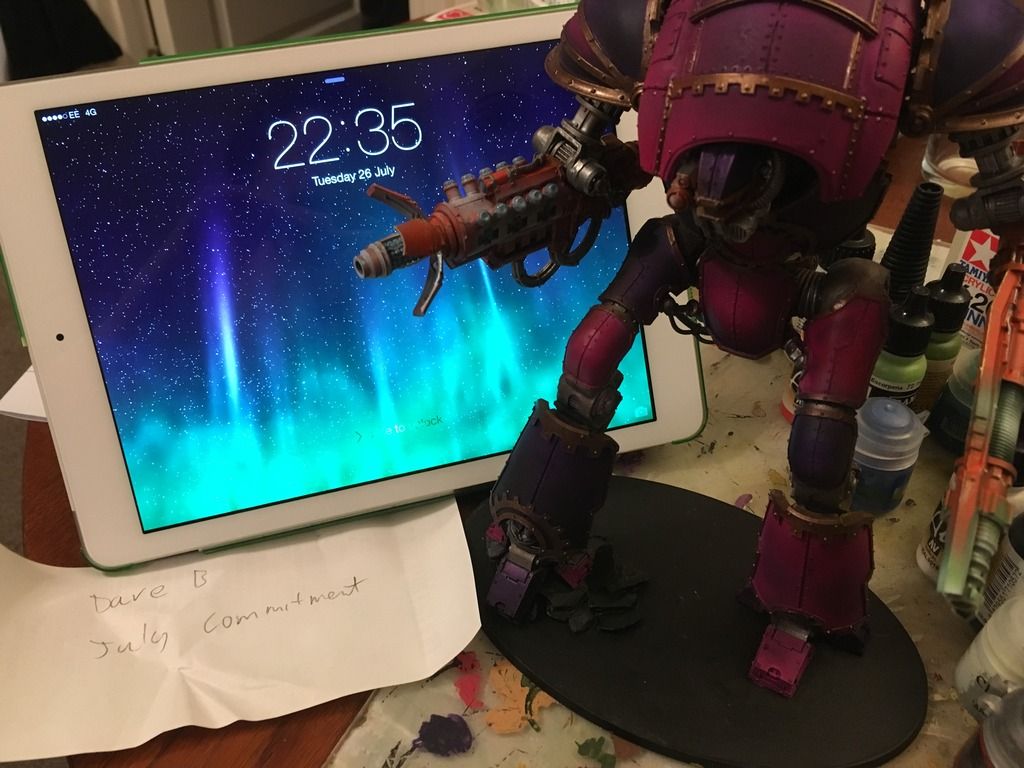 ---
Posts: 433
Joined: Mon Mar 18, 2013 11:12 am
Location: Wisconsin
Contact:
Sneaky snipers done.
---
Posts: 30
Joined: Fri Feb 12, 2016 6:54 am
Location: Umeå - Sweden
Contact:
---
Posts: 310
Joined: Sun Dec 29, 2013 9:53 am
Also... PS... apparently my edit earlier in the month didn't take... The commitment thread didn't update with the new image.. if you reference June and August, the commitment is shown there...
---
Posts: 2
Joined: Mon Jul 25, 2016 6:20 pm
This might not count for points because I didn't join the forum until last week, but I wanted to start posting anyway. Here are my first group of 'Nids. I painted them in a week. Next month I'll be working on warriors and maybe some gargoyles. I'm got good at taking picks of these bugs yet, so hopefully I'll have better pics for the next unit.
---
Posts: 155
Joined: Tue Feb 10, 2015 5:42 pm
---
Posts: 18
Joined: Wed Jan 13, 2016 8:23 pm
---
July Commitment Complete
5x Death Korps of Krieg Deathriders
---