Spartan finished ...
---
Warp talons and terminators doooooone. Also slipped a contemptor in
---
Posts: 48
Joined: Sat Jul 25, 2015 5:32 pm
Here is my completed July commitment
3 Broadsides
6 Missile Drones
10 pathfinders
6 marker light drones
3 gun drones
Grav inhib, Recon, and pulse accel drone
DS8 SMS turret.
---
Super fun model to complete!
---
Posts: 995
Joined: Thu Jan 02, 2014 1:14 pm
Location: Santa Cruz, CA
---
Completed July Commitment. 8 Ultramarine Scouts.
---
2 squads of White Scar Scout Bikers,
Really liking the Maurader Horsemen heads on these guys, particularly the younger ones with no 'stashes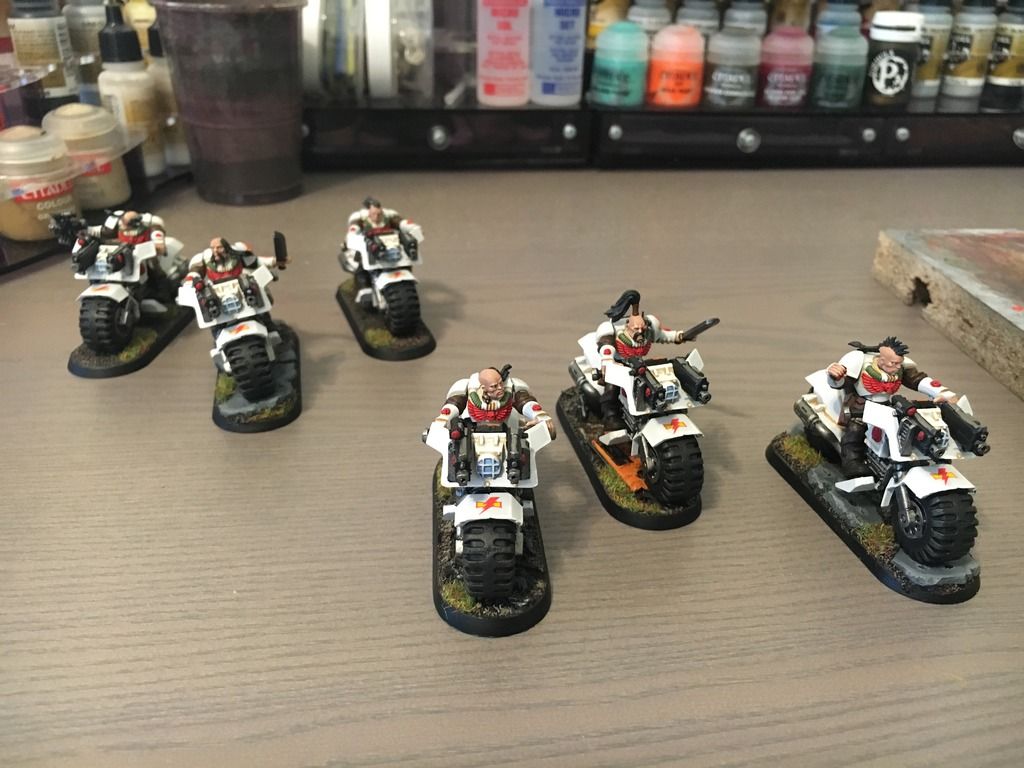 ---
Posts: 393
Joined: Sat Jan 07, 2012 6:15 pm
Location: Maryland
Landraider and Salamander + Crew
Also actually did transfers on them.
HPC-2016
Wisdom Hunters Warband & Renegades!
4th Arcadian IG
Crimson Consuls SM
Deathwatch Haltmoat Force Quartus
Record 2017 - 11/8/2
Acquired 2017:11 Painted: 108
Last Acquired: Cultists
Last Painted: Skeletons
WIP: Scenery (I Have a problem(?)
---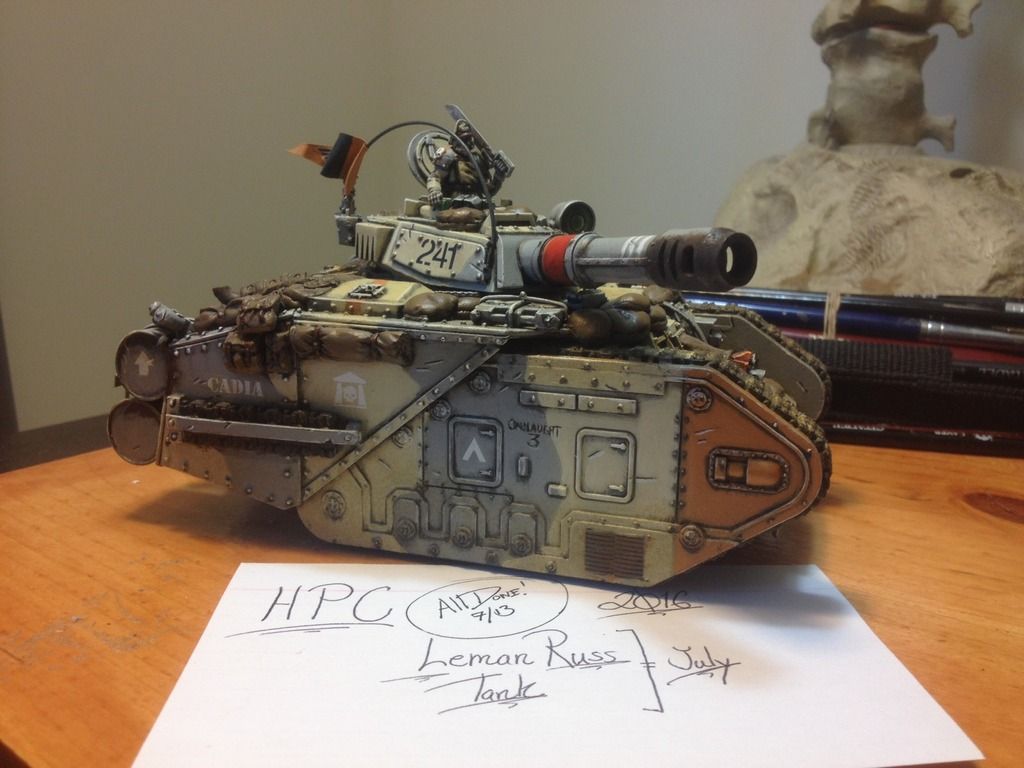 Converted Leman Russ Battle Tank all finished!
Critic Review of my Painting:
Loopy wrote:I weep for the stars that were born and died to make the elements necessary to create the paint you smeared across your models.
Proud member of the fabled Team Battlepouch
---
---