Will post more pics in my thread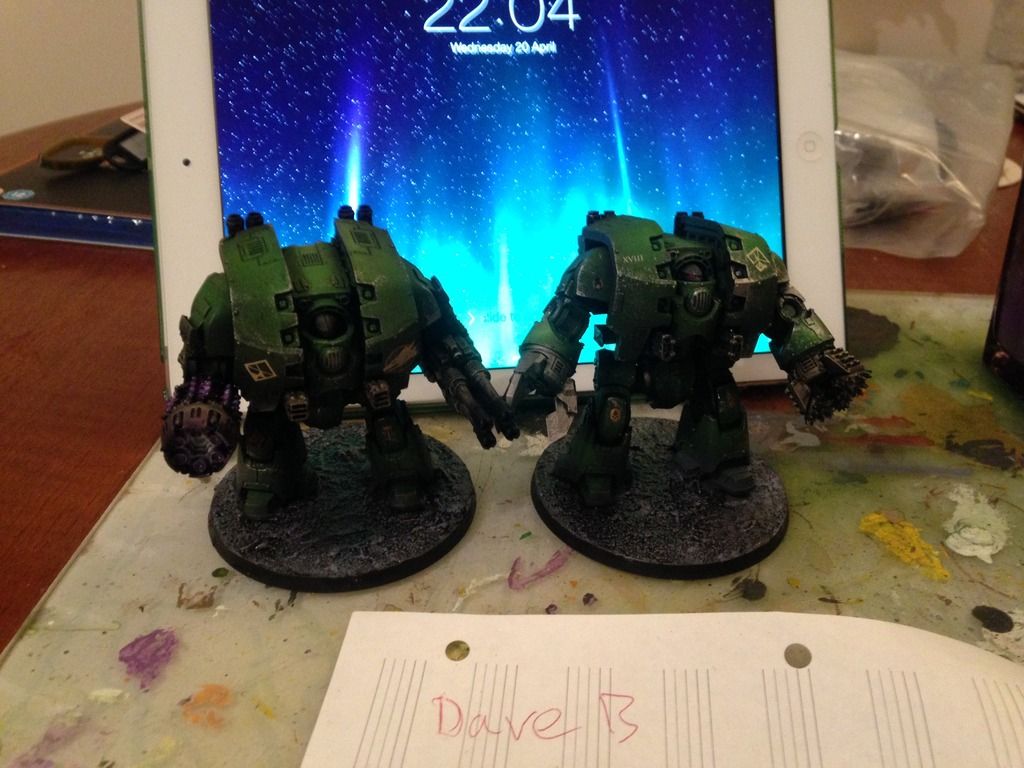 ---
Need to take better photos, but I finally wrapped up my reinforcements for my Guard army. Two batches - one full squad, the other, half a squad and 5 sgts fit with Power Axes
---
Posts: 48
Joined: Sat Jul 25, 2015 5:32 pm
Completed April Commitment 10 fire warriors and ethereal on hoverdrone.
---
Dreadnought Sidre joins the ranks of The Angels Ascendant.
---
---
Got done a few days ago haven't had time to get on my computer tho
---
April Commitment Complete:
---
Posts: 55
Joined: Tue Aug 05, 2014 12:55 pm
5x Sang guard
https://goo.gl/photos/nieLZBiV71yY2Lap8
i hope this is acceptable. Stupid google changed to google photo, and i have no idea how to set up image only..ugh, sorry.
**edit** so it now seems to work..so who knows..
---
WHEW.... Three Landspeeders and a Darkshroud down! These guys actually got a bit of playtime in before they were finished, and let me tell you - they made the Imperial Guard very sad. Very sad indeed.
A closeup of the Darkshroud:
If ya want to check out a few more pics - they are on my challenge page. No need to clutter this spot up!
viewtopic.php?f=8&t=8656&p=115569#p115569
---
---