Necron Destroyer Lord and two necron destroyers
Wow this month is getting away from me
---
Posts: 39
Joined: Fri Jan 23, 2015 1:56 am
My October commitment is 5 wolf guard with terminator armour, storm shields and close combat weapons.
---
Posts: 13
Joined: Mon Mar 07, 2016 10:20 pm
---
Wolf Lord and Two Servitors!
Critic Review of my Painting:
Loopy wrote:I weep for the stars that were born and died to make the elements necessary to create the paint you smeared across your models.
Proud member of the fabled Team Battlepouch
---
Posts: 140
Joined: Sat Dec 14, 2013 10:16 am
Location: United Kingdom
Okay, so last month things got away from me. I'm going to try and get last month's pledge done this month.
10 Deathwatch Veterans
5 Deathwatch Bikers
Extra magnetised arms/weapons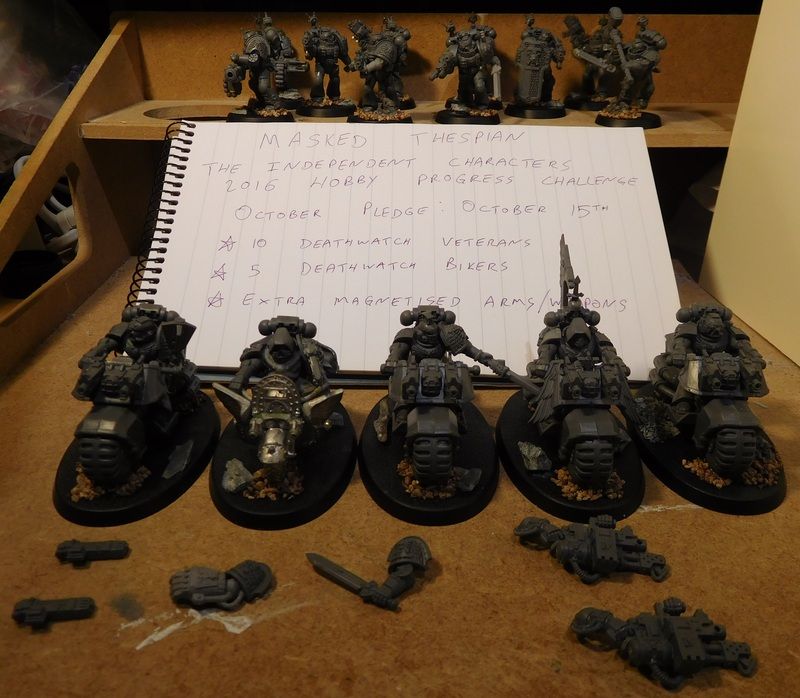 ---
After missing out on two months of commitments I'm getting back into it. (Been working on some sylvaneth to do something else then metalics and pinstriping...
Time to get some vehicles done I suppose! 2 Rhinos.
---