Search found 296 matches
by Eldarain

Mon Sep 12, 2016 11:34 pm
Forum: Tabletop Terrain
Topic: ZM on the cheap
Replies: 8
Views: 2034
This is fantastic looking. I would also say - take a look at what Loopy did on his blog for his "on the cheap" ZM. It's brilliant. http://www.waaghdrillteef.com/2016/06/fat-mat-zone-mortalis-board.html Holy crap! The MDF leftovers you mentioned him using seemed like a cool idea but I am only now se...
by Eldarain

Mon Sep 05, 2016 9:28 pm
Forum: Other Games
Replies: 2
Views: 2998
Really fun game. Look forward to seeing your work on the figures. The new White Dwarf comes with a hero and rules for the game too.
by Eldarain

Fri Apr 15, 2016 6:59 pm
Forum: Commitments
Replies: 84
Views: 10530
Last possible moment? Sounds like me...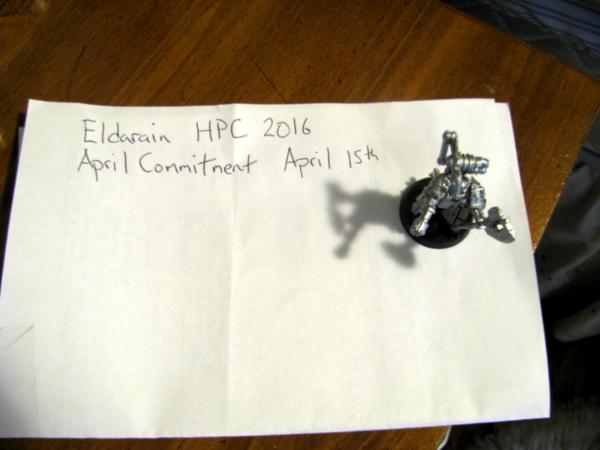 by Eldarain

Thu Mar 31, 2016 8:39 pm
Forum: Completed Commitments
Replies: 82
Views: 10773
Didn't get as far as I'd have liked but it's table worthy.
by Eldarain

Wed Mar 30, 2016 10:59 pm
Forum: Painting & Modeling
Replies: 69
Views: 16448
I like the adjustments made. They seemed a bit off before. Very nice, and one of our few quality options these days. Ah drilled barrels. That and mold line removal drastically improved the quality of my minis while sapping my will to live... I've finally reached the point where I've accepted it as j...